Building a Self-Service CX Strategy for Your Digital Product: Three Steps to Success
Product Design

/

Product Strategy

/
---
Self-service is the future of digital CX. The digital world is rapidly evolving to provide seamless customer experiences that require minimal, if any, direct human interaction. And as digital products are maturing, they're also becoming more intricate and complex.
To ensure that users are more likely to embrace adoption and continued use of your digital product, it is essential that their experience is streamlined and easy to use. As users are also customers, it is paramount they are able to navigate through several or all stages of their journey within your digital product entirely on their own as well.
In this article, we'll explore three primary ways you can build a self-service strategy to build trust and confidence with your customers and provide a premium experience while interacting with your brand. We'll start with getting to know your customer better. From there, we'll examine which aspects of your business make the most sense to augment for successful digital self-service. Finally, we'll look at a few digital examples of self-service.

1. Identify Your Digital Product Customer's Journey from End-to-End
To effectively build a self-service strategy, you must first understand every step in your customer's journey. You may already have a good idea of what this entails as part of a series of internal documentation and information. However, to properly do this step justice, the customer journey needs to be codified as a single source of truth. It must be shared with everyone in your organization. This will effectuate alignment with how your customers are regarded, as well as what their journey entails from the outset through completion.
Navigating this process involves an exercise aptly named Journey Mapping. Journey mapping provides a bird's-eye view of your customers, enabling you to discover what you can do to improve your company's relationship with them. By procuring context for decisions, you and your company stakeholders will be able to cultivate a shared set of priorities, garnering optimal impact for your business. This is essential when it comes to self-service.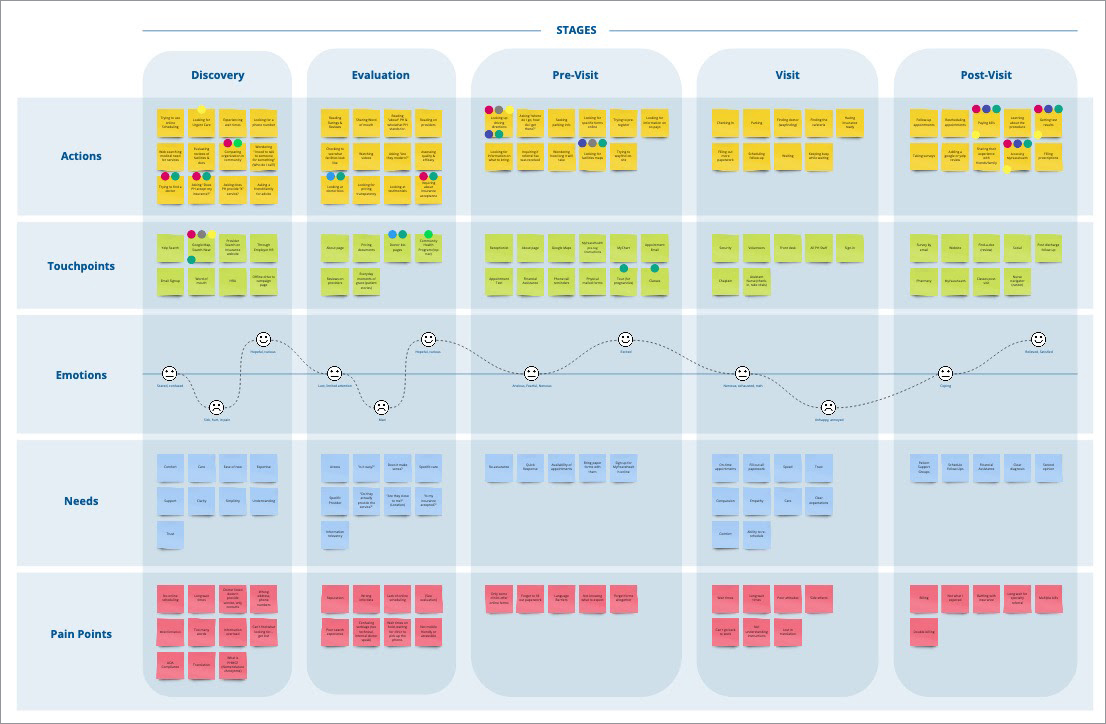 As we've helped our clients map their customers' journeys, we've discovered that long-term business success is contingent on their employees' experience just as much as their customers' experience. It's easy to look at a business or organization as a set of organizational charts, process flow diagrams, and product strategy documents. But at the core of both are people — customers and employees.
Yes, we're still talking about the reduction of human interaction and intervention through self-service, but understanding what creates and defines both employee and customer experiences can make or break how self-service functions at its core. This understanding lends itself well to the next key aspect of creating a self-service strategy.
In other words, it's vital to understand how customer actions align with business operations and the employees that service them at critical junctures. That's true whether they're seen directly or unseen by your customers.

2. Identify and Prioritize Key Business Operations that Affect Your Self-Service CX
The next critical step in building your self-service strategy is to visualize and understand all aspects of your business that are able to evolve or transform in order to facilitate customer self-service. These are crucial elements to prioritize when weighing your allocation of resources with the value created for your customer.
The best tool to help you with the first part of this process is a Service Blueprint. The blueprint itself is an output of an exercise to document and detail all aspects of your business in direct relation to your customer's actions.
Put simply, a service blueprint reveals the chronological actions your customers take while detailing the business operations that correspond with each action. It will illuminate what your business or organization needs to reciprocally deliver an optimal customer experience. When completed, you will uncover areas of opportunity as well as friction. This information can improve business operations and the customer experience simultaneously. Additionally, it may reveal which aspects make the most sense to evolve or transform to facilitate self-service. Those areas should be visually denoted in some way — by using colored dots, stickers, or pen markings.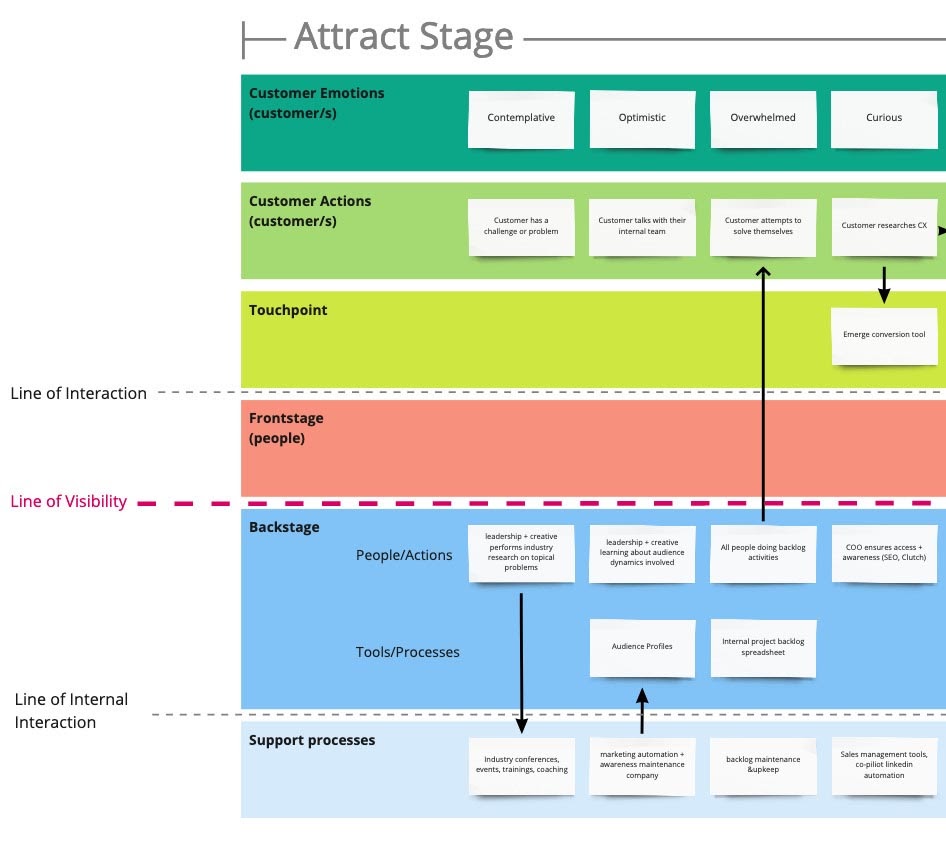 However, documenting all of these details is only the beginning. With this new wealth of information it becomes secondarily essential to understand what to do with it and discern which elements should be allocated the most focus. This is where prioritization comes in. Prioritization makes it possible for you and your team visualize areas of opportunity, improvement, and friction.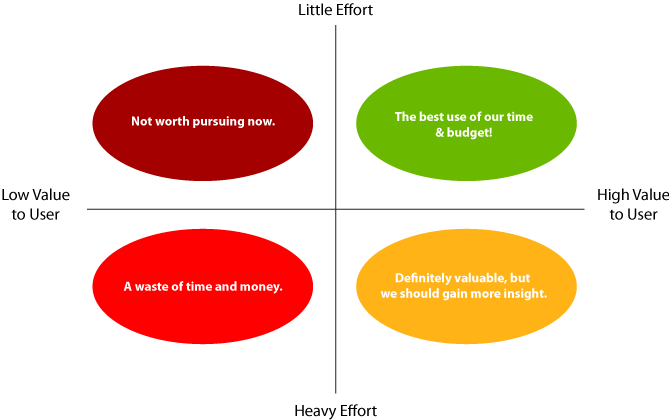 The perfect tool for this process is a Prioritization Matrix. It will help you organize everything you identified during the service blueprinting process while also allowing you to quickly pinpoint which things make the most sense to pursue straight away. Don't forget that the goal is to ultimately empower your customers for a stellar self-service experience. Small effort and high user value items are easy wins, while low user value and high effort items should probably be pursued later, if ever.
The best way to go through both the service blueprint and prioritization matrix is to gather key stakeholders from across your organization. Make sure they can give you a combined understanding of the entire end-to-end process when it comes to customer actions versus business operations.
Once you've assembled everything you want to focus on, you can start to brainstorm ways in which you can actualize self-service for your customers.

3. Ideate Meaningful & Purposeful Areas of Self-Service Interaction
We realize that obtaining funds or moving forward can prove to be a significant challenge. That's why it's imperative to have a visual example for your stakeholders that demonstrates exactly what self-service means. In this section, we'll look at three examples of self-service that can help your business move the needle.

Onboarding Users
Every user is a new user at some point. That means you need to consider more than just a users' day-to-day digital product use or the general functions that broadly drive any particular user experience. Instead, think about the user experience from a chronological perspective.
Onboarding helps your customer feel more oriented to what actions they can perform and what is possible. It helps mitigate abandonment and provides your customer with a greater breadth of accessibility when landing in a primary location of action such a user dashboard.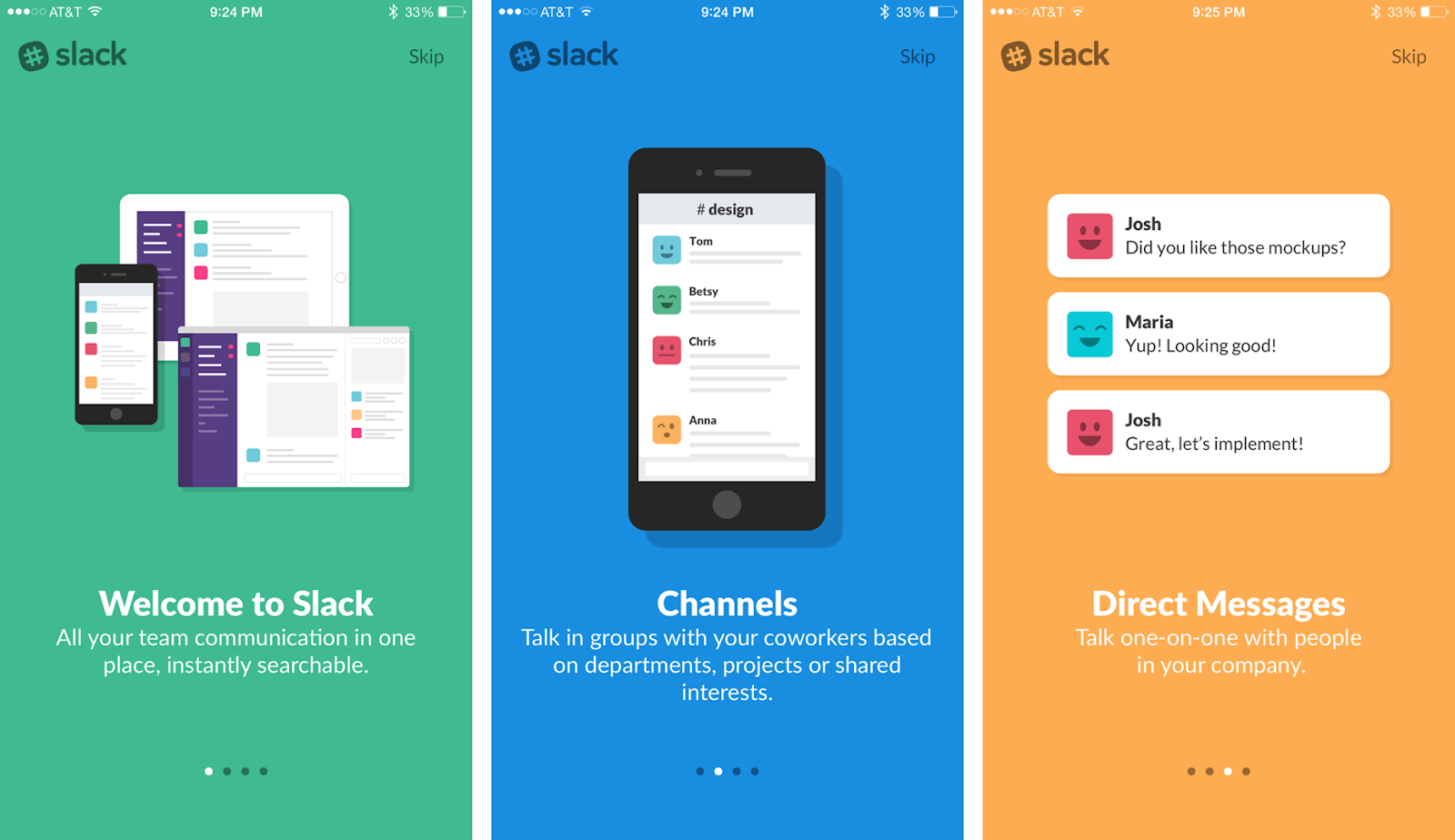 Dashboarding for Users
Once users have gone through the onboarding process, they're ready to perform actions. The best way to facilitate this directly is by providing them with a detailed main dashboard area. A functional dashboard displays important details, rolled-up information, and provides launching points to other primary areas of interest and action. It also provides access to assistance when questions arise.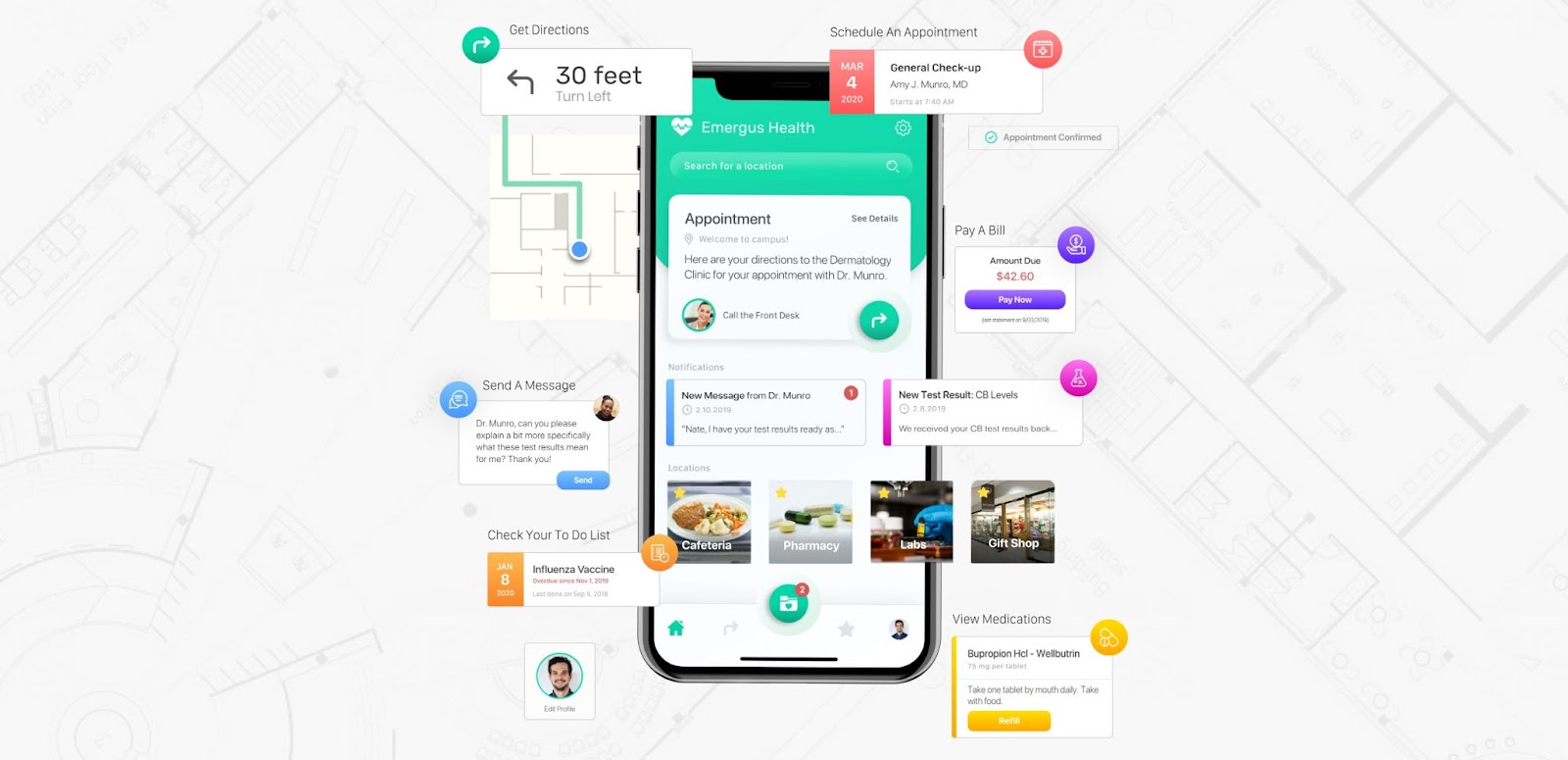 Having one central place to see these features personifies a strong sense of consideration for the user. Being able to customize a personalized dashboard empowers the user. It cultivates a sense of ownership and control with their experience.

Supporting & Helping Users
While this may sound counterintuitive when thinking about self-service, providing support and help for users is arguably one of the most important aspects of any digital product experience – bar none.
We've all been there. Within even the most simple and understandable experiences, your customers are going to have use-cases that drive questions or issues which can quickly lead to friction. It is imperative to be able to address these use-cases in a timely manner. But this doesn't mean resolution has to be driven by a live human. Letting the customer go through a process of self-resolution can re-establish trust and confidence in both your brand and your business.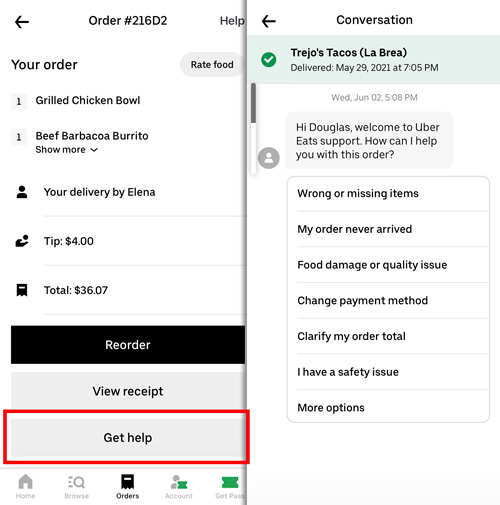 Self-Service CX Is Here to Stay
Self-service CX cannot be ignored or negated by any business. Whether it's a part of your digital transformation initiatives from the ground up, or simply an evolution of your existing digitized process to handle customers more specifically in this way, it is essential to get it right the first time. Your customer's first impressions of your digital product are indelible and fundamental to success.
Many businesses have already embraced this evolution — working diligently to enhance and improve their customer experience by incorporating many of the self-service best practices discussed here. Look at Carvana for example. Their entire business model is built on the premise that customers can purchase used vehicles online, at home, with zero up-front human-to-human interaction. Accomplished and well known businesses such as Airbnb, RocketMortgage, and Cambia Health Solutions are also implementing these self-service models with success.

It can be a challenge to go through this process without help. If you'd like assistance or are looking for a deeper understanding of how to create a better self-service experience with a trusted partner at your side, contact us at Emerge.