Solving complex digital product challenges, together.
84% of digital products fail to meet expectations. Results come from aligning strategy, design, and technology to deliver impactful customer experiences. We help you build alignment and deliver indispensable digital products.
What We Do
Accelerate Product
Growth & Impact
Creating the clarity and focus necessary to drive outcomes. Unlocking actionable insights to inform every stage of the product life cycle.
Bridge the
Execution Gap
Transforming people's interactions through human-centered UX design thinking. Develop products for scale, focusing on continuous delivery and improvement.
Unlock Team Culture
& Performance
Enhancing capabilities, capacity, and processes to maximize collaboration. Aligning priorities to improve customer acquisition, adoption, and retention.
How We Do It
When you partner with Emerge, you get over 20 years of discovery, definition, and delivery experience — all made possible by our Strategy, UX/UI Design, and Technology service offerings.
Strategy
Product Consulting
Product Strategy
Market Research
Roadmapping
Investment Planning
Project Management
Design Systems
Business Intelligence
Design
Brand & Product Evolution
Product concepting
Customer Experience (CX)
Product UX Design
Service Design
Visual UI Design
Rapid Prototyping
User Research Testing
Technology
Technology Planning
Solution Architecture
Full stack web & mobile development
Custom application development
Systems Integration & API Development
Manual & automated QA


Rated #1 UX design agency
on Clutch.
21 reviews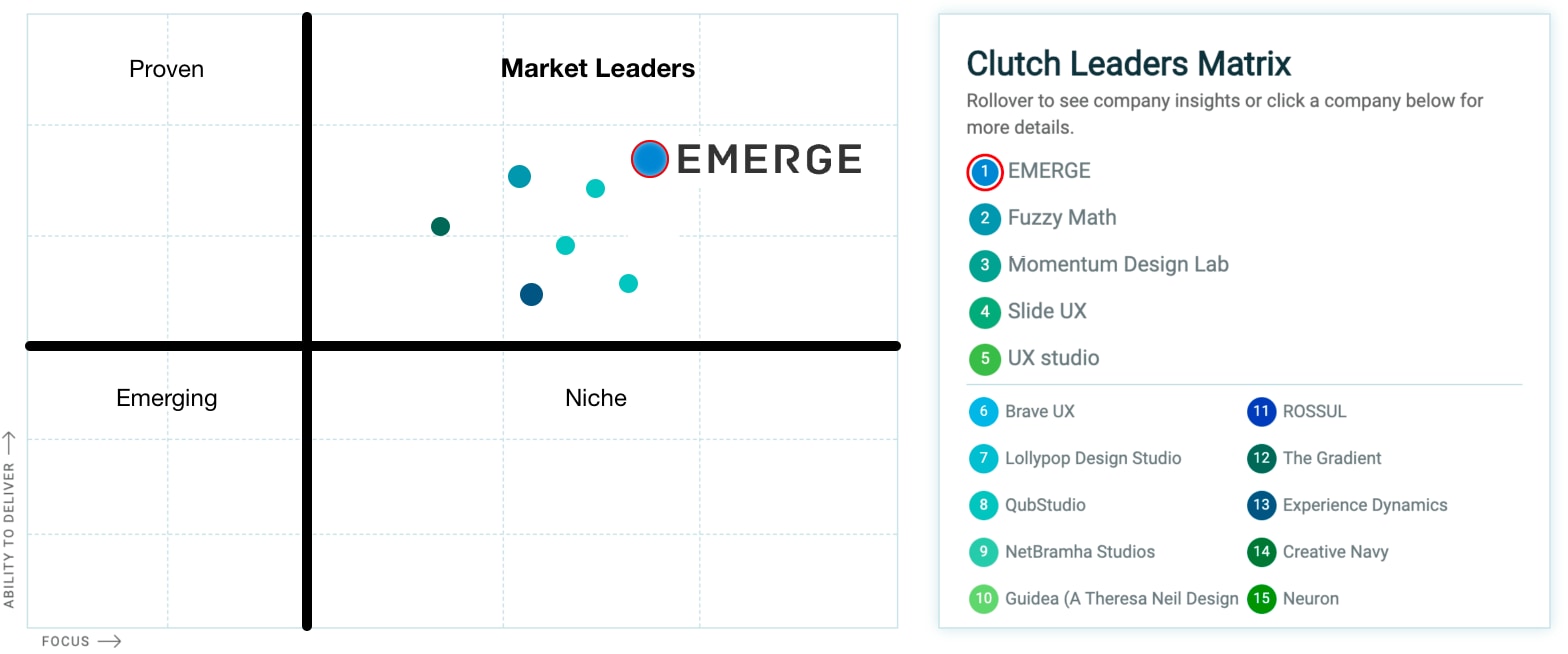 Approach
At the heart of our methodology is people: your people and ours, merging our two unique areas of expertise. Working as one unified team towards your objectives. Your business objectives serve as the catalyst for defining our strategies and executing successful projects.
This is made possible by our small, very senior, hybrid team that is ready to seriously engage with your team, with no mid-project rotation. We work closely together throughout each and every project – sharing our progress through working sessions to provide data-driven decisions. We constantly iterate and test, versus throwing designs over a wall.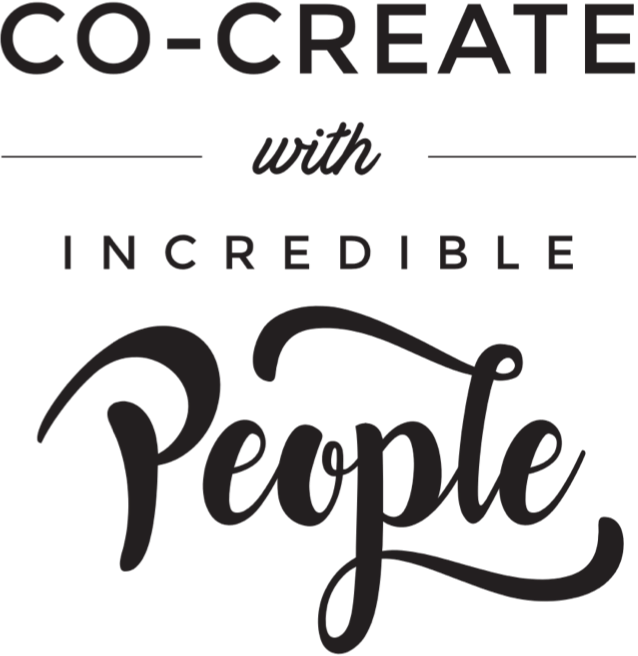 Difference
Shared Vision
Create the clarity and focus you need to deliver both business and user outcomes.
Empowering Product Leaders
Solve the right problem for the right audience, in the right ways, and at the right time. We help your teams develop products for scale by focusing on continuous improvement.
Small, Senior Teams
Our hands-on multidisciplinary teams of experts are ready to engage and committed to your goals.
End-to-End Product Specialization
Build value at every stage of the product life cycle, from the initial concept to the evolution of a mature product with continuous product discovery, definition, and delivery.
Data-Driven Decisions
From Product Led Growth to improvements that drive key performance goals of your product — decisions are made by constant iteration, testing, and validation to produce results.
Continuous Optimization
Extend and optimize your digital platform with long-term roadmaps that are built from years of experience.
Drop us a line.
Let's work together.