UX Design Agency: How to Find the Best for Your Business
Product Design

/

Product Leadership

/

Product Management

/
---
If you're looking to optimize your users' experience on your website or app, hiring a UX design agency is a great way to get the job done. UX design agencies specialize in creating user-friendly experiences that are tailored to the needs of your target audience. By taking into consideration the user journey, UX design agencies can help improve user engagement, reduce bounce rates and increase conversions. They also provide valuable insights that can help you to better understand how your users interact with your product, service or website. With the right UX design agency, you can create more intuitive, engaging and profitable experiences that will keep users coming back for more.

What is a UX design agency?
A UX design agency is a company that specializes in designing and developing user experiences for digital products. They help businesses create effective product strategies, conduct research to understand user needs, and create user-centric designs. UX design agencies also use data-driven methods to validate their designs and ensure they are delivering the best possible user experience. Their goal is to create products that are intuitive, engaging, and easy to use. They strive to ensure that users have a positive experience with the product, and that their product meets the needs of the customer. UX design agencies work in close collaboration with clients to understand their business objectives and create the best possible product. By having expertise in UX design, these agencies can ensure that the product meets the goals of the company and provides value to the user.
When a UX design agency is developing or revamping a product, the goal is to make it more efficient. Yet, if the product and its functions are not properly understood, the chances of success are not great. A UX design agency can assist in constructing user interfaces that are easy to comprehend by developers and can motivate users to use the product. The challenge is to make sure the UI and UX of the product are flawless and meet the needs and expectations of both the business and the users.

What is the difference between UX and UI design?
UX design (user experience design) and UI design (user interface design) are both important aspects of the design process, but they focus on different aspects of the user experience.
UX design is the process of designing products and services that are easy to use, efficient, and enjoyable for the user. It involves researching and understanding the needs and goals of the user, and designing solutions that meet those needs. UX design may include tasks such as conducting user research, creating user personas, defining user journeys, and designing wireframes and prototypes.
UI design (user interface design) is the process of designing the visual elements of a product or service, such as the layout, color scheme, and typography. It involves creating designs that are visually appealing and easy to use, while also ensuring that they are consistent with the overall branding of the product or service. UI design may include tasks such as creating mockups and prototypes, designing icons and graphics, and defining the layout and style of the user interface.

Why is user experience design so important to businesses?
It is essential for businesses to focus on user experience design as it helps them develop products and services that are user-friendly, productive, and enjoyable. When a product or service has an exceptional user experience, it can lead to more customer satisfaction and faithfulness, as well as higher levels of utilization and acceptance. This, in turn, can bring about an increase in revenue and profitability.
In this highly competitive market, companies are always looking for new methods to distinguish themselves and stand out from the competition. Investing in user experience design can assist businesses in creating products and services that are more attractive to their intended market, providing them with a significant edge.
Enhancing customer satisfaction and loyalty are only two of the benefits businesses can reap from user experience design. It can also help companies save on time and resources by making processes more efficient and reducing the demand for customer service. For instance, a product or service with a properly designed user experience may be easier for individuals to comprehend and use, which will result in less customer service queries and an improved operation for the business.
In the end, user experience design is important for businesses because it can bring about improved customer satisfaction, usage, and profitability, as well as a competitive edge and more effective operations.

What work does a UX agency typically do?
In a nutshell, the UX agency strives to make sure that human beings can easily and efficiently use digital products. Their job is to link the end user, the development team, and the key business stakeholders.
Successful UX designers usually work as part of a bigger product team and are in charge of representing the end-user or customer. Whenever they create a new product, introduce a new feature, or change an existing product or service, the UX designer must think of the user's benefit and the general user experience.
At the same time, the UX design agency is also responsible for guaranteeing that the product or service meets the needs of the organization. There are numerous business assignments that the UX agency regularly takes on, and the size of the team and the number of objectives can vary. These leading UX design agencies may create websites, mobile applications, and software, along with designing for kiosks and other secondary devices in the overall experience ecosystem.
Although the job description is wide-ranging, certain duties are expected to be fulfilled by a UX designer, such as:
Conduct user research through methods such as interviews, surveys, and focus groups.
Create user personas to better understand the needs, goals, and behaviors of different user groups.
Define user journeys to map out the steps a user takes to achieve a specific goal or task within a product or service.
Design wireframes and prototypes to explore and test different design options.
Conduct user testing to identify areas for improvement and optimize the user experience.
Collaborate with cross-functional teams, including designers, developers, and stakeholders.
Develop user flows and process maps to illustrate the interactions and decision-making process of users.
It is essential to recognize that UX designers typically do not take on the role of creating the visual look of a product. Instead, they focus on the user experience and the way the product is developed to accommodate that journey.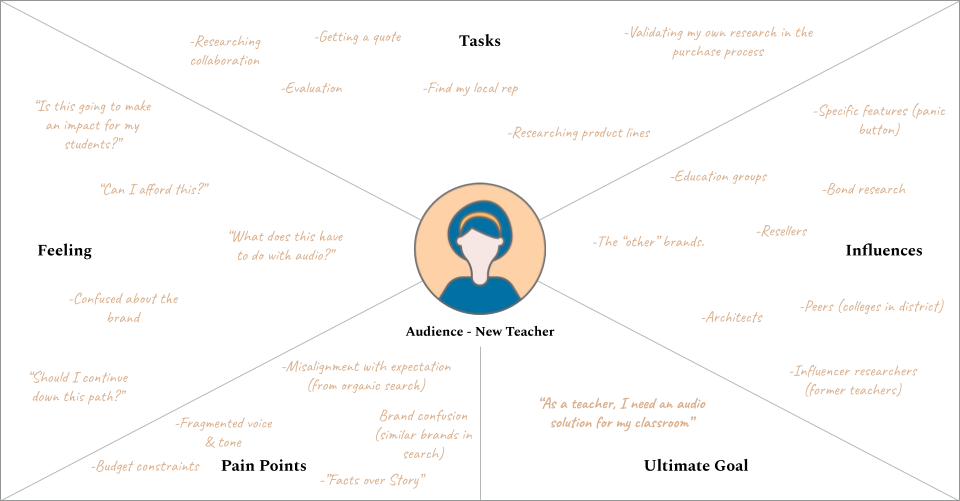 What services can a UI/UX design firm provide for your business?
A UX design agency is a company that creates and delivers user experiences. UX design agency is a business that provides UX design services or complements them. UX design is frequently provided by different types of agencies, although some provide other services as well. This can include Digital Product Agencies and Software Design Consultancies. Let's examine what a UX design firm can offer, in particular.
It's common for companies to hire a UI/UX designer or design team, or to form their own in-house team. However, hiring an in-house team frequently proves to be very costly after several projects are completed, and therefore is not frequently chosen. Therefore, most businesses and organizations seek design assistance from a creative agency.
A Digital Product Agency or UX design agency are businesses that provide UX design services or specialize in digital product design. UX design and digital product design are areas of focus, which help establish the firm's brand interactions by connecting with target consumers via digital means.
A UX design agency is typically made up of UX designers and other team members. Depending on the project's magnitude, there will be a product manager to supervise user researchers and UX designers, as well as UI designers. Each one of these jobs is distinct. These team members collaborate on a job and strive to build the best customer experience for your business. During the design process, clients are met at various stages. Due to intensive UX research, the design process is informed from beginning to end, and UX designers present prototypes. After approval, prototypes open the door for UI design.

How much does a UI/UX design agency usually charge for a project?
When you work with a UI/UX design firm, you may encounter numerous pricing structures. The majority of design agencies use time and materials-based pricing schemes. Your company will be billed for your project based on the number of hours they spend. It is important to remember that although this format may initially seem more economical, you will most likely lose control of your budget if you do not manage your project closely.
The trustworthy fixed-price model is another popular pricing method. You have complete control over your budget with this pricing approach. However, most fixed prices come with project scope arguments. You may not plan the entire project with this model. If something unexpected happens, you must either increase your budget or decrease the project's scope. When working with a UX firm on a fixed-price basis, you should be prepared for these situations.
A third option, and one that we most recommend, is a retainer based model. This model combines the best options from the previous two models by creating a fixed monthly budget that can be spent flexibly as the project requirements evolve. This helps manage expenditures, while allowing the project team to remain agile and adjust to the realities of moving project needs.
The range of costs for UX design is wide. Some design firms charge as little as $100 per hour, while others charge hundreds per hour for UX design work.
Companies with higher rates and longer histories are typically more expensive. This is because of their higher costs, including administrative costs. The location of the agency is also a critical price determinant. London and San Francisco design agencies, for example, are typically more expensive than Portland and Salt Lake City. That being said, you can find top talent in many markets, although the most established UX design agencies will be in larger cities.
Prior to hiring a user experience agency, you should consider whether it will be worth the money or not. These days, many businesses hire boutique design firms with relatively lower rates, keeping the cost low for most organizations. Your budget and requirements will determine which option is the right fit.

Why should you find a user experience firm to work with?
Working with a UX/UI design agency is necessary for at least a dozen reasons. Let's look at the three major ones listed below more closely:
Developing a UX design team in-house can become a challenging endeavor, as it requires a great amount of resources in terms of time and money. Additionally, the team that is formed may lack the capacity to think out of the box and become too focused on the company's products and services. Therefore, it is essential to have a clear project perspective when putting together a UX UI team.

If you choose to work with a professional UX design agency, you'll be able to gain a broader perspective of your exact requirements and how to satisfy them. The best UX companies make sure to provide their clients with specialized and unbiased opinions on their projects. Their designers can view the situation from an outsider's perspective which can provide unique solutions with a clear focus that might be hard to spot from the inside. A distinguished UI/UX agency has expertise in providing services to organizations from different industries with a variety of needs.

UI/UX design companies are highly organized as a result of the wide range of industries they work with, allowing them to exchange experiences and knowledge among a greater variety of capabilities than other companies usually do. When recruiting a UX agency, you get the chance to tap into UI/UX designers, research specialists, strategists, as well as other professionals in their respective areas like usability testing or digital strategy. Building an in-house design team with such a vast talent pool would require a significant amount of time and money. Therefore, using the services of a UX company for your mobile applications or website design can give you the experience and abilities needed to consistently produce outstanding projects.

If you have too many tasks on your plate, it may not be the best idea to add a design project to your current workload as it can lead to decreased productivity. When you employ a UX design firm, you can guarantee that your team can stay concentrated on the essential and pressing matters of your business. This will guarantee that the essential tasks of your company are done correctly and on time. At the same time, a group of experts can take care of your design project.

In light of this, a relationship with a reliable UX design agency is a great investment that guarantees that your mobile app or website can be finished promptly and efficiently. By accessing excellent talent at the agency, you can make sure that your company's team can stay concentrated on the more critical and immediate tasks. This makes sure that the key processes of your business get the focus and attention they need.

What are the key attributes of a top UI/UX design firm?
You should hire a user experience and user interface team that will become your partner and help you achieve the best results. Here are four crucial features that UX design agencies should provide you with to define your digital strategy.
Having empathy is a talent: An excellent web design and UI design company should possess the ability to put themselves in your users' shoes. This requires anticipating how they will interact with a certain product or service. UX agencies are able to empathize with customers and condense data into engaging narratives that extend beyond user interface design to establish connections and build trust.

It is important to think strategically and creatively when running a business: A UX design firm should function as a team of product managers when approaching issues. A trustworthy UX design group understands how to balance the natural tension between technology, business, and the real customer by tying user requirements to business goals. The product manager usually oversees the balance between customer demands and company demands. A competent UX design team will usually strive to assemble a connection with the product manager and engineering staff in order to let them express their individual opinions, resulting in smart discussions and more sound decisions.

It's our job to help and teach: Designers often desire recognition and acknowledgment for their work, but great UI/UX design firms don't hoard their design skills or guard them with jealousy. UX/UI teams that specialize in UX/UI design are always eager to share their knowledge and experience. By teaching design thinking to their clients' teams, they often do so.

Strong user research gives you a strong understanding of your users' needs and desires: The UX design team at a reputable UI/UX firm is dedicated to delivering the best possible solutions for you. It's crucial to keep the team's ego out of the equation, as it's more concerned with providing the right solution than receiving personal acclaim. A top-notch UI/UX firm will always conduct extensive user research and work with you to deliver the best solution. Inviting your engineers and product managers to participate in usability test reviews and other similar activities is one good way to accomplish this.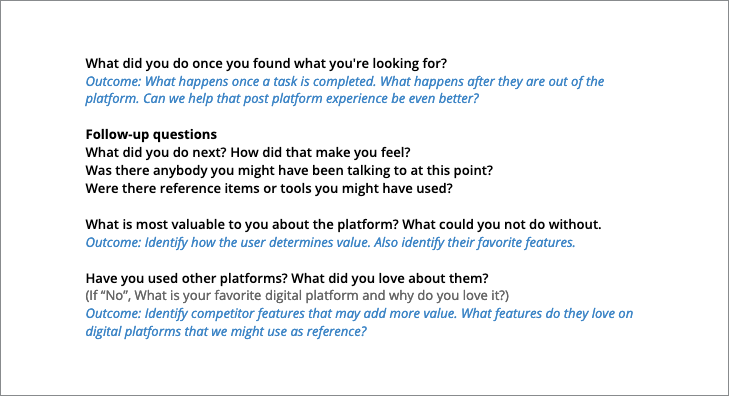 Is it preferable to team up with a local or offshore UX design firm?
Digital products are at the heart of modern business. They deserve close attention because they play an important role in drawing in, convincing, and converting customers to purchase a particular product.
It is important to have a proper understanding of local audiences.
Consumers living in the same area as a local store will search and choose differently than online shoppers. Your product must address these differences. Customers who are looking for a local business, for example, often want practical information. This includes hours, phone numbers, and directions to your physical location. Work with a partner who understands these subtleties, performs user research, and designs your product or service accordingly.
A customer can expect to receive customized attention at our firm.
There are stigmas attached to user research and user experience design agencies. It is commonly believed that once a business has been acquired, a client becomes a tiny fish in a big pond, and daily needs are not provided. However, local UX design and development firms work in a different way. You should anticipate more individual attention. In addition to regular in-person planning and digital strategy meetings with an executive at the company, agencies will ensure clients are satisfied with their services and build a beneficial, long-term relationship.
Case studies and references that are relevant to your needs.
Has seeking out the perfect design partner ever been difficult because you couldn't tell whether they had the expertise your business required? Working with a local UX/UI design firm makes it simple to gather client references and case studies to determine if they are pertinent. Their clients have been in comparable situations and targeted comparable audiences, so it is much easier to gauge how their prior work and expertise relate to your particular business needs.
It is important to keep the lines of communication open.
When you work with a local UX firm, you can assume that you will be privy to more communication. It is a combination of the necessity for continual assistance and the inclination to give individualized attention and dialogue. You will be as much a part of the UX design process as you wish. From frequent updates and emails to in-person meetings, you will have numerous opportunities to be part of the process from the beginning to the end.

Is there any other online sources to help find great UX agencies?
If you take the time to look online, you will come across many different lists and articles presenting the top UX design companies. Nevertheless, a great deal of these lists should not be given too much consideration. It might be worth your while to check what Clutch has to say, since they are quite thorough in their interviews with the customers of design companies and their research of the field. However, lists are not the only path to discovering amazing designers and design agencies. As you find agencies online, be sure to review their portfolios and dig into case studies.

What questions should I ask a potential UX design agency?
When looking for the right UX design agency for your project, it's important to ask the right questions to make sure you're getting the services that you need. Some key questions to ask when interviewing potential UX design agencies include:
Please detail your current design team functions and capabilities.
Describe the approach you would take to improving the customer experience for a product of this kind.
Describe how you anchor strategy to the work performed?
How do you establish an effective strategy for UX redesign?
Describe how you design for specific user behaviors.
Define & detail your business' user success and goal tracking methodologies.
How do you approach decision-making through design?
Please provide an inventory of tasks you would perform to address and resolve user experience challenges.
Here are the core skills a UX agency should possess:
User Research
Information Architecture (How to structure complex content/flows)
Visual Design/User Interface
Information Design (How to present complex content/flows)
Fast Iteration Management
Mico-copy/editing
If you represent a larger or enterprise client, you might also want to evaluate the following UX skills:
Business Knowledge
Domain Knowledge (Area of focus, industry, etc)
Development Methods (Understand how to integrate their work with development approaches, such as Agile techniques.)
Design-To-Development Documentation (show the work, own the solution, improve speed and quality of development)
Analytics (Integration of data capture and performance optimization)
ROI (The skills to explain the business value of their work.)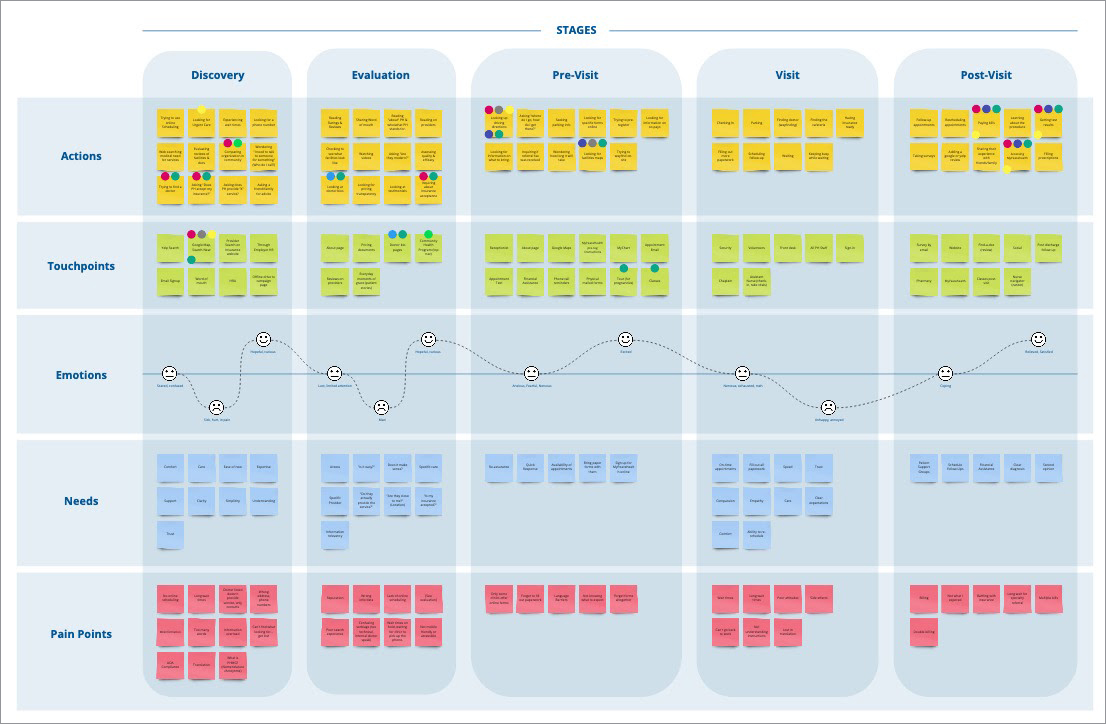 How long is a UX project?
The length of a UX design project can vary depending on a number of factors, including the scope of the project, the complexity of the product or service, the resources available, and the design process of the UX design agency. Some smaller projects may take only a few weeks to complete, while larger, more complex projects can take several months or even longer.
The UX design process typically involves several stages, including research, strategy, design, and testing. Each of these stages can take a different amount of time depending on the needs of the project. For example, conducting user research and creating user personas may take a few weeks, while designing and testing prototypes may take several months.
It's important to note that the UX design process is often iterative, meaning that designers may revisit and refine their designs multiple times before the final product is released. This can add time to the project, but it can also lead to a better user experience and increased satisfaction with the product or service.

Other than UX design, what else does a design agency provide?
Apart from offering standard UX services, top UX agencies may offer any of the following:
UI design
Ongoing product management
Oversight of development efforts
Ongoing product improvement
If you want a wider variety of services, beware of firms that describe themselves as "full-service." Some agencies specialize in a particular kind of service, such as UX or software development, or a particular technology such as a particular programming language. You can also look for UX agencies that have experience in your industry or business type. If you're hiring an agency to create a new website, for example, you might want to find one with experience in the healthcare industry. An agency like this might be a better fit for your project needs and corporate culture. When you're looking for an agency, you might also want to consider its size. Larger agencies might suit larger projects, but you might also find that they have more employees with a wider range of experience.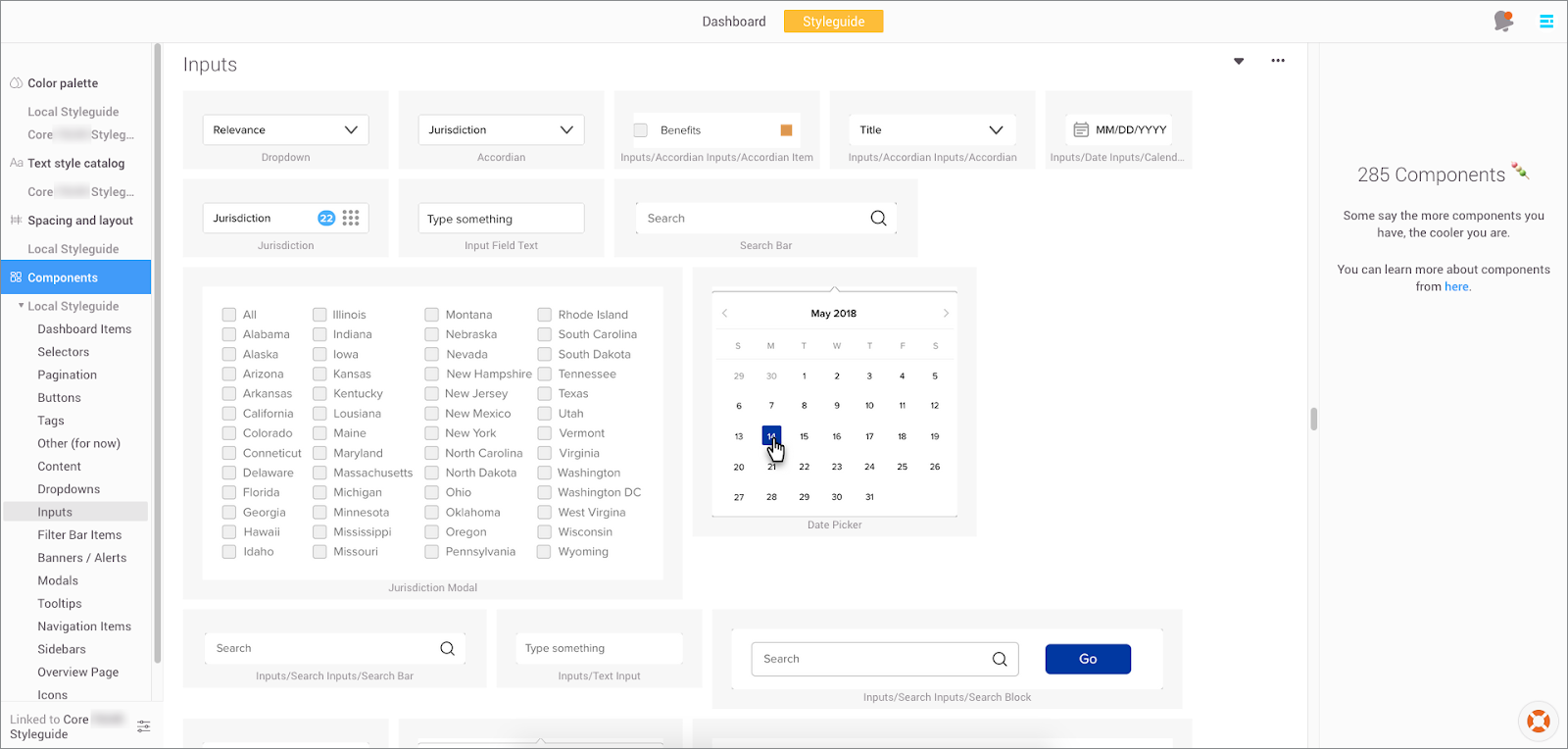 How do you measure the quality of user experience design?
The purpose of user experience design is to create products and services that people can use easily, providing them with a pleasant experience and assisting them with completing their goals with as few obstacles as possible. The effectiveness of the design is determined by three issues:
Is the UX design suitable for the right kind of people?
These are the people who would be using your app or website, and they should be your first priority. You have to think about their background, what they might be looking for, and how you can help them. You can't design the UX for one group of people and expect the same results for another.
Is the UX design intuitive?
Intuition is a very important factor when it comes to the UX design. Your users might not be experts in the field, but they want something intuitive to make their lives easier. You want to design something that is easy to understand and operate, but also something that appeals to their needs.
Is the UX design easy to navigate?
The last thing you want is for your UX design to confuse your users, so they are unable to find what they are looking for. You need to make it as easy as possible for them. One of the best ways to do this is to break up your website into categories. This makes it much easier for people to find what they are looking for.
If you want some user experience design feedback, consider hiring user testers to try out the product or service.

What are the stages of UI/UX design?
For a full description of our recommended process, please visit our article The Ultimate Guide to the Digital Product Design Process. Although the UI/UX design procedure usually occurs in the order outlined below, UX UI is a highly iterative process. While every project will have its own set of goals, there are certain steps that every UI/UX project follows. Whether you are working on the next big thing or just trying to maintain the current site, these steps can be helpful.
Product Design Step One: Establish Accountability with Design Strategy
Stakeholder and Customer Interviews
Journey Mapping
Customer/User Journeys, Scenarios, & Flows
Insights & Strategy Report
Product Design Step Two: Explore Customer & User Experience Solutions
Site Maps and Information Architecture
Wireframing & Prototyping
Defining Core Templates
Product Design Step Three: Enhance The Visual & User Interface Design
Visual Moodboard Explorations
Visual Design Concepts
Visual Design Prototyping and Testing
User Interface (UI) Component Library

Is it better to build an in-house UI/UX design team or hire an external agency?
There is near-universal agreement about the importance of user experience (UX) design at this point. Any company that needs an online presence (which is most of them) or produces a digital product, such as an application, must have a practical and professional user experience and user interface design.
Many organizations consider whether it's worthwhile to establish an in-house UX design team or outsource to a UX design firm, as UX design often requires long-term attention and development.
Having an in-house UX design team has its perks. First, having direct access to the team's projects allows for a more intimate connection to them than is often possible when a company's website design or UX design is outsourced. Daily communication may help ensure that attention is paid to key details and that unforeseen modifications are dealt with promptly. Furthermore, it may be a valuable long-term investment if UX design services are constantly needed.
Designing in-house is not without its disadvantages, particularly as it is difficult to justify the cost. Most organizations and businesses that require UX design services only need them on an ad hoc basis. Because it is a big investment, it is not worthwhile most of the time. The second problem is that companies that do not focus on UX design but rather employ in-house teams do not receive the professional development and benefits that come with working in a workplace devoted to UX design.
In addition to being more economical, working with an expert UI/UX design agency has several other advantages. These businesses are well-established, trustworthy, and focused on perfecting their UX design skills daily. Working with an agency allows you to contact their former clients and see examples of their work. This allows you to select a company that reflects the overall company style and character. Because UX design firms focus on user experience, they offer a lot of expertise and knowledge that is difficult to cultivate in-house. If you discover a firm that suits your needs, a one-time investment will end up costing less in the long run and will eventually pay for itself – as a result of professional-quality UX design, customers are far more likely to convert.
Having a professional UI/UX design agency assist you realize your UX design vision is the best approach to creating an effective user experience. These firms help transform an organization's vision into an effective user experience design by turning what is in the company leadership's mind into reality. Finding the perfect firm to partner with for your digital product may take some time, but you will eventually find an adequate partner.

Do you want to hire a top UX agency? Here are 10 questions you should ask.
How do you go about designing a User Experience?
When choosing a UX design agency, you should inquire about their process for creating UX. This will give you an idea of how they approach projects and whether or not they have a strong grasp of user experience. Here are some important things to look for:
1) You should ask prospective UX companies about their process and their experience in the industry. A good UX design agency will have team members who are trained in research and design. Ask about their process for working with clients and how they can help you achieve your goals. Ask about the types of clients that the company works with and the type of projects that they are given. Ask about their past experience and examples of their work.
2) Asking a UX agency if they create personas and user journeys can give you insight into their design process and help you understand how they approach user-centered design. Personas are fictional characters that represent a user group or target audience, and they are often created to help designers understand the needs, goals, and behaviors of their users. User journeys, on the other hand, map out the steps a user takes to achieve a specific goal or task within a product or service.
By creating personas and user journeys, a UX agency is able to better understand the needs and motivations of their users and design products and services that are more tailored to their needs. This can lead to a better user experience and increased satisfaction with the product or service.
In addition to providing insight into the design process, asking about personas and user journeys can also help you understand the level of research and analysis that the agency puts into their work. A UX agency that takes the time to create detailed personas and user journeys is likely to have a more thorough and well-informed design process, which can lead to better results for your business.
Overall, asking about personas and user journeys can give you a better understanding of a UX agency's design process and help you make an informed decision about whether they are the right fit for your business.
How do you go about designing for a certain industry or user type?
Different industries and user types have unique requirements and challenges, and a UX design agency that has experience in your industry or user type is more likely to understand those specific needs and be able to design solutions that are tailored to them.
For example, if you are in the healthcare industry, you may want to ask a UX design agency about their experience designing for healthcare systems and how they approach designing for patients, healthcare providers, and other stakeholders. If you are designing for children, you may want to ask about their experience designing for younger users and how they approach usability and accessibility for that age group.
Asking about their experience and approach to designing for a specific industry or user type can help you understand whether the agency has the necessary skills and expertise to design a product or service that meets the needs of your target audience. It can also give you a better understanding of their design process and how they approach user-centered design.
What were some challenging projects you have worked on?
Asking a UX design agency about challenging projects they've worked on can give you insight into their problem-solving abilities and their ability to handle complex or difficult situations. It can also give you a better understanding of their experience and the types of projects they are capable of tackling.
Working on challenging projects can require a UX design agency to think creatively and come up with innovative solutions to complex problems. It can also require them to be adaptable and flexible, as the needs and requirements of a project may change over time. By asking about challenging projects, you can get a sense of how the agency handles these types of situations and whether they have the skills and experience to tackle complex projects.
In addition to giving you insight into their problem-solving abilities, asking about challenging projects can also help you understand the types of projects the agency is comfortable tackling and whether they have the necessary expertise to design solutions for your specific needs.
How do you deal with alterations and comments during the design process?
It's important to understand how a UX agency operates and what you can expect from them prior to beginning work with them. Asking about revision and feedback procedures is a good way to gauge how they function. It's essential to fully grasp how revisions and comments are handled throughout the design process. Here are a few pointers:
What are the rules that the agency follows regarding changes? Is there an additional cost for making modifications? How many modifications come with the original fee?
What approach does the agency take to dealing with comments during the creative process? Are there any particular guidelines on how to present feedback? Are customers allowed to give input while the design is underway?
How long does it take for the agency to make revisions? How fast can they implement modifications?
These are critical questions that clients should ask before deciding which company to hire. It's one thing to come up with a great design, but it's another to make changes to it. It's important to think about how the process works and what it takes to go from one stage to another.
Revisions can be tricky, especially when it comes to UX design. It's one thing to come up with the blueprint, but it's another to make the changes. When you come up with a blueprint for your home, it might take you a few tries before you get everything just right. It's the same with UX design, and it's important to account for this when you're trying to determine how long it'll take.
Do you provide any sort of support after finishing a job?
It's vital to have a post-development support strategy in place to improve user experience. A good UX design firm will offer ongoing support and training to ensure you can implement alterations effectively and stay up to date with new best practices. This is typically handled through an ongoing product improvement retainer, which can cover everything from product management, to UX/UI design, to development and DevOps. By asking this question, you may get a better understanding of the level of support an agency is willing to provide.
How do you guarantee that your designs are accessible to all users?
When looking for a top-notch UI/UX design company, don't forget to inquire about how they make sure their designs are open to all individuals. This could include carrying out user studies with different groups of people, utilizing accessibility testing software, and observing WCAG rules. While UX agencies can help ensure that your products and services are accessible to everyone, regardless of ability or situation, taking these steps can help as well. By doing so, you can reach a larger consumer base and positively impact your users' lives.
Do you mind if I take a look at some of your customer success stories?
When thinking about working with a UX firm, you should inquire if they have any case studies or client testimonials. This will enable you to determine the firm's work quality and whether their work is a good match for your needs. Having reviewed previous case studies, you can gain insight into the agency's creative process and user experience design approach. If a UX design agency does not provide any case studies or testimonials, you may want to look for one elsewhere.
How do you make sure that the interface and user experience is simple and straightforward?
An excellent agency will have a method for testing their creations with genuine users and refining them based on feedback. They will also have a profound grasp of human psychology and how people interact with technology. By enquiring about their procedure and speaking with some of their previous clients, you may better assess whether or not an agency will live up to its guarantees.
What sort of research do you do to understand the customer's requirements?
It is possible to use a range of diverse research techniques, each of which comes with its own particular benefits and drawbacks. As an example, ethnographic research necessitates the observation of people in ordinary circumstances to get an idea of their conduct and objectives. This approach can be very efficacious for obtaining information, but it can also be a lengthy and costly endeavor. Surveys are another common research method, and they can be used to acquire substantial amounts of data in a short amount of time, but the accuracy of the results are not as dependable as other methods. Ultimately, the best UX companies rely on a variety of research methods to get a comprehensive understanding of their users' requirements.
How do you conduct user testing before release?
When you are talking to leading UX firms, make sure to enquire about their testing procedure. A product that is well-crafted is the consequence of detailed user testing and continuous improvement. The best UX agencies will have a reliable system for examining their designs before they go live. Here are some questions you might consider asking a UX design agency about how they conduct user testing:
How do you choose participants for user testing?
How do you prepare and facilitate user testing sessions?
What types of user testing do you conduct (e.g., usability testing, focus groups, surveys, etc.)?
How do you analyze and interpret the data collected during user testing?
How do you incorporate feedback from user testing into the design process?
Do you have any case studies or examples of how user testing has improved a product or service?
How do you involve the client in the user testing process?
Asking these questions can give you a better understanding of the UX design agency's approach to user testing and how they incorporate user feedback into their design process. It can also help you understand the types of user testing they conduct and how they analyze and interpret the data collected during those tests.
Overall, user testing is an important part of the design process, as it helps designers understand how users interact with a product or service and identify any areas for improvement. Asking about how a UX design agency conducts user testing can help you make an informed decision about whether they are the right fit for your business.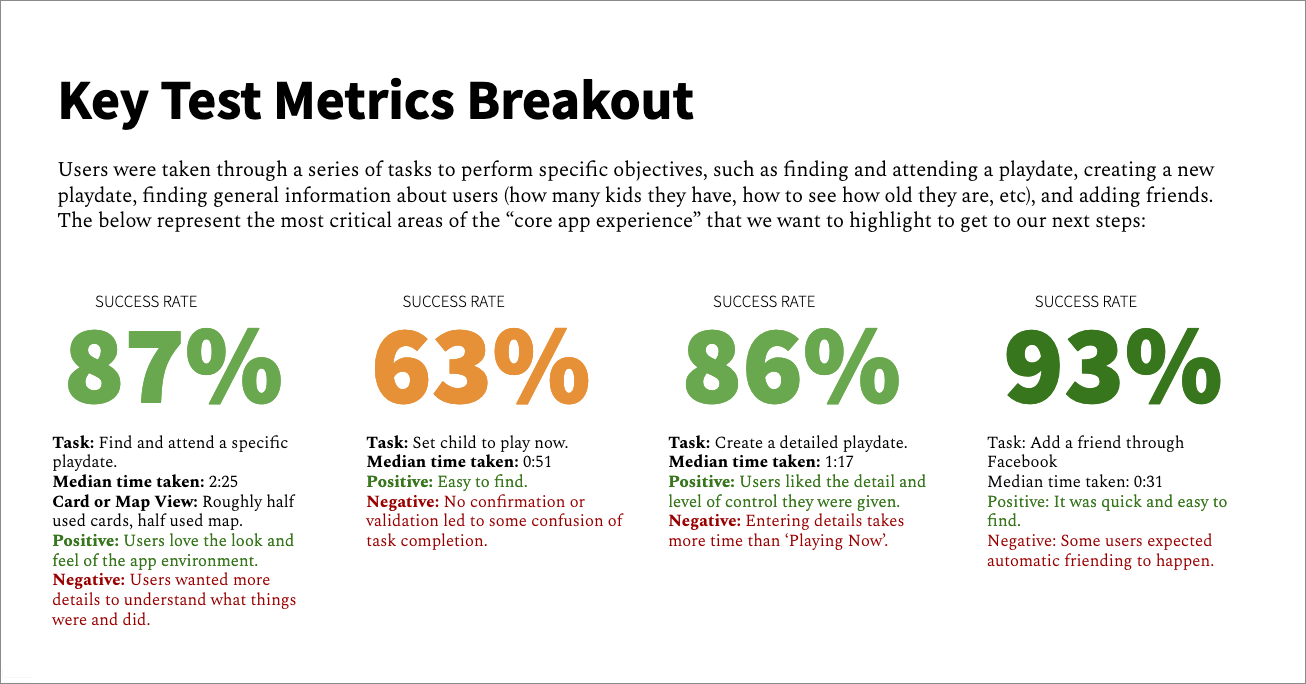 We hope you find the right UX Design Agency for your digital product
Great user experiences are at the heart of a successful business. UX design agencies can help you create a better digital experience for your customers. They have the skills and knowledge necessary to guide you through the entire user experience lifecycle, from research to testing, to prototyping and finally implementation. By creating an experience that's easy to use and enjoyable to navigate, you can boost your conversion rates and keep your users coming back for more.