Wacom
The Tools of Creative Possibility
For more than 30 years, Wacom's products have been used by loyal customers to create some of the most exciting digital art, films, special effects, fashion and product designs. They have also played a significant role in making technology accessible in a natural and intuitive way. Over the past year, we've been working with Wacom on new product launches by helping them reimagine how they can use their website to market and differentiate a host of creative pen displays, tablets and styluses.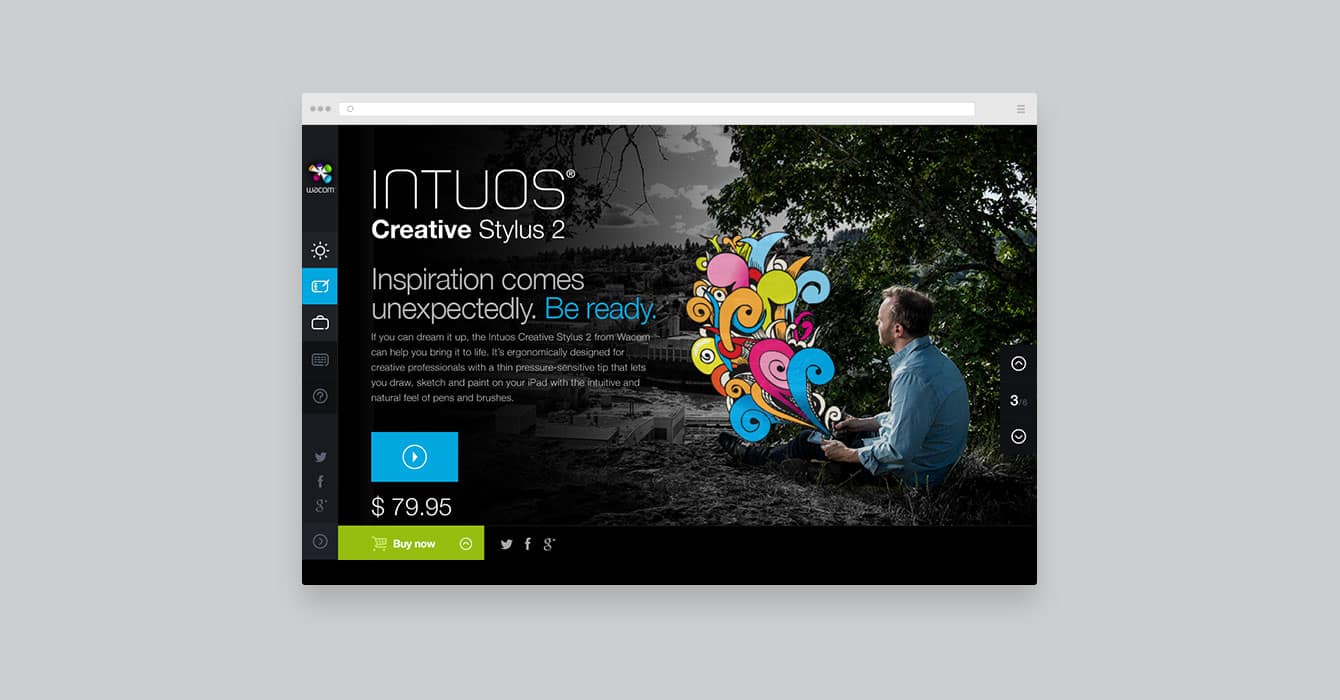 With such a wide array of products offered, tailored to all level of creative enthusiast and professional — from hobbyists to independent illustrators to 3D animators in major film studios — it was key to help Wacom educate customers about each product's particular capabilities, and to do so in a way that was as inspiring as it was informative. To accomplish this, we first gathered insights from speaking to artists, and by actually using all the products ourselves. This gave us a clear understanding of who was using which product, and how each was being used.

We were committed to helping Wacom convey that it isn't only about these amazing products; it's about what their customers can do with them. To tell this story, we incorporated art made by real Wacom users. Embracing and celebrating these artists helped us to show each product's capabilities, and to create a new narrative and sense of community that demonstrates Wacom's connection to their customers and commitment to making the world a more creative place.

Wacom is a global company, distributed in more than 150 countries, and we knew each user experience would have to support localization into multiple languages. We worked closely with Wacom's development team to ensure smooth translations for roll out into each market, and to push the boundaries of their enterprise CMS. With persistence, resourcefulness and a little imagination, we were able to turn complexity into creative opportunities.
The team at Emerge came up with unique ways to demonstrate the attributes of our products while communicating the benefits. Genuinely high-level thinkers, they were able to develop a strategy and execute it efficiently.
Ellen Burton
Senior Director, Wacom Technology Services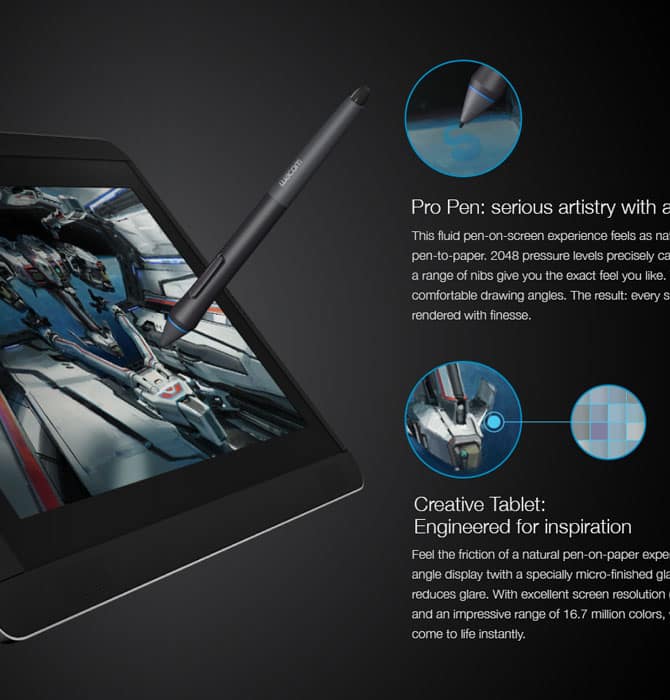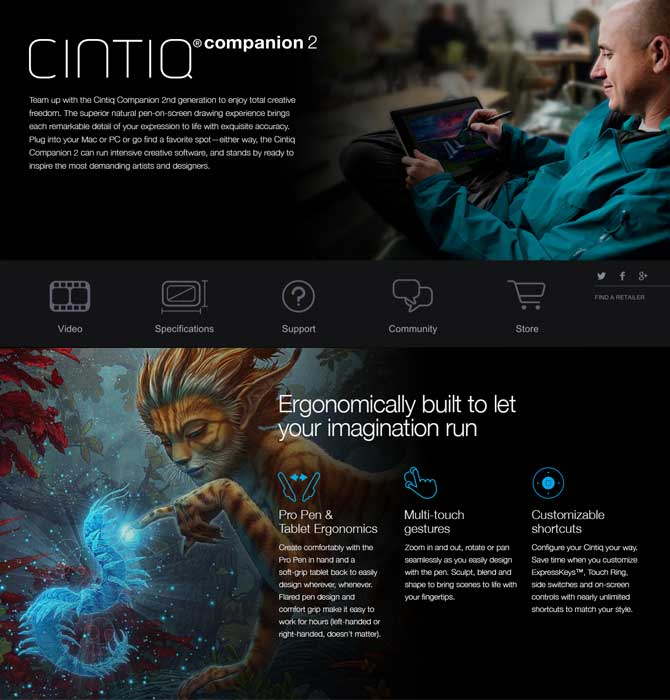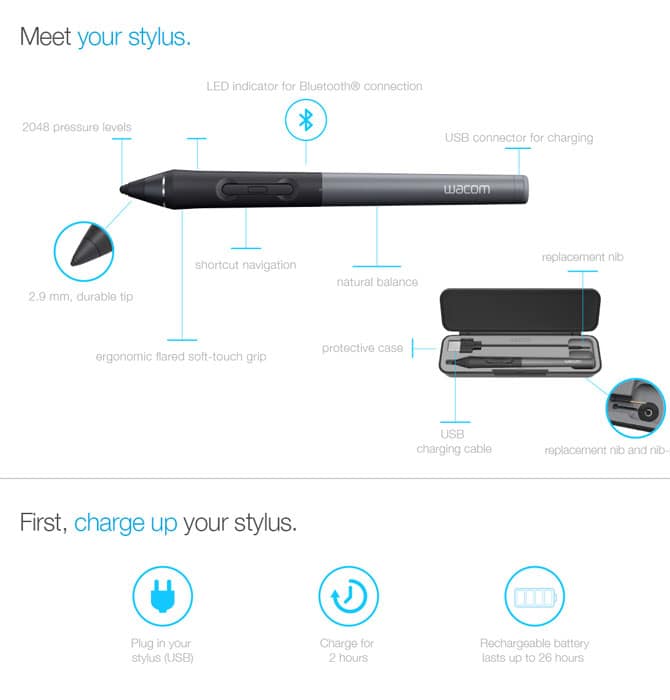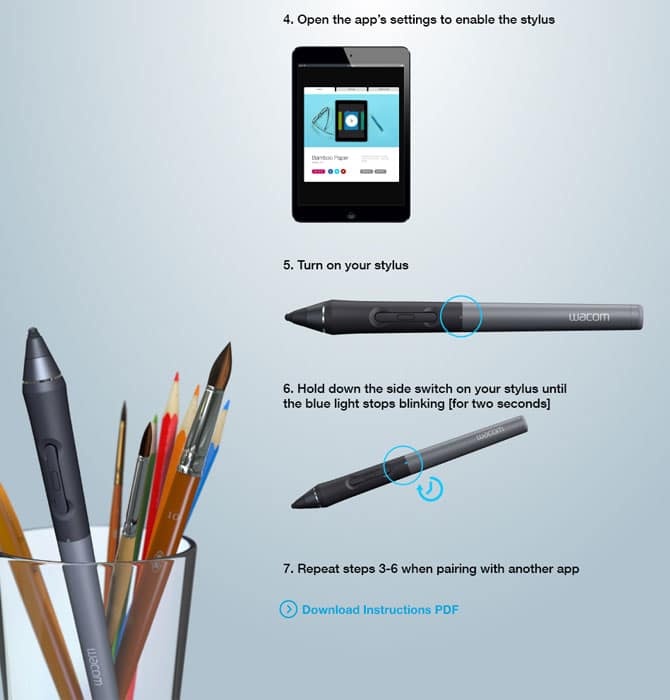 Armed with our insights and some striking design, we created narratives and user experiences that are helping Wacom customers make informed decisions, connecting them with resources, and generating excitement about each product's creative possibilities.

Solving complex digital experience challenges

When you can't afford to get it wrong we're here to help you. We create smart products, web and mobile solutions.

Drop us a line.
Let's work together.