Accessibility Checklist iOS and Android Apps
Making the Web More Accessible
The web is a critical resource in virtually every aspect of our lives: education, employment, government, commerce, healthcare, recreation, and more. Unfortunately for the almost 20% of Americans with disabilities, using the web can be an ongoing challenge, which can include using screen readers or having to navigate without a mouse or keyboard. Depending on how a website was built, this can be either easy or virtually impossible. Making the web accessible to those with or without disabilities allows everyone to participate, by providing equal access and equal opportunity to all.
Emerge Interactive has committed itself to raising the bar on web accessibility. As one of our initiatives, we set out to support developers, designers, managers, and researchers in optimizing their websites to meet important web accessibility guidelines.
We focused our effort on educating them on the WCAG 2.0 guidelines, which were created by the W3C as industry standards for making digital experiences more accessible. The problem with these wall-of-text guidelines is that they are geared more towards browser manufacturers and less towards the average web professional or website owner.
Fortunately, Luke McGrath has taken each WCAG 2.0 guideline and translated its content into a much more understandable format. With his permission, we created the wuhcag-json project, which is an open source project that combines all of Luke's easy-to-understand Wuhcag 2.0 Checklist content along with the actual W3C WCAG 2.0 guidelines content in JSON format.

Using the content from the wuhcag-json project, we designed and developed the WCAG Accessibility Checklist app, which is a free iOS and Android app that will allow a user to self-audit a website or app's accessibility health in a fun and intuitive way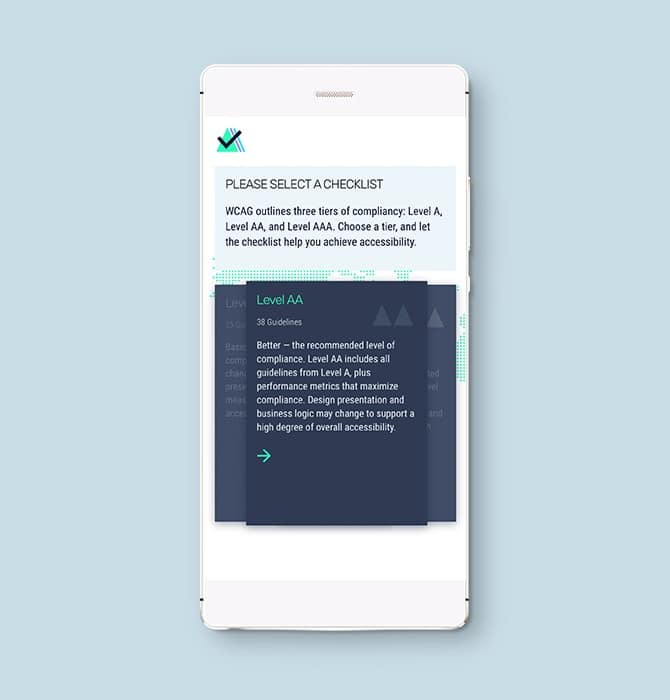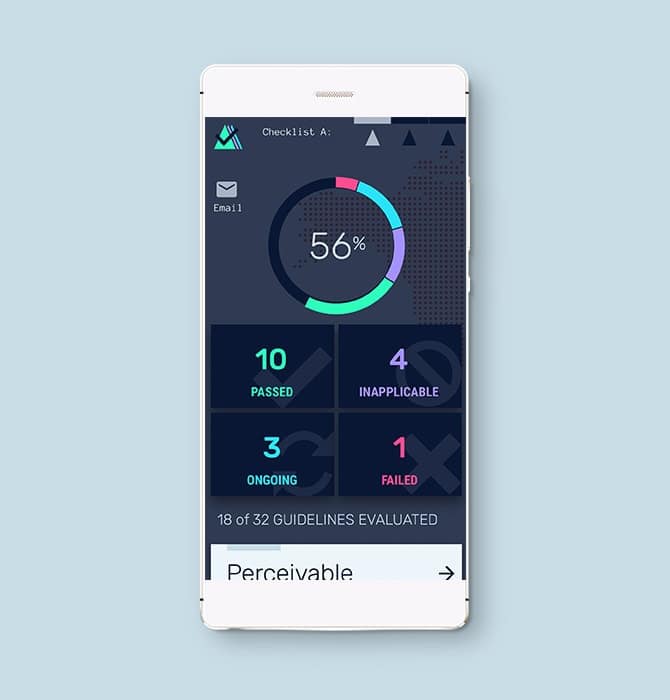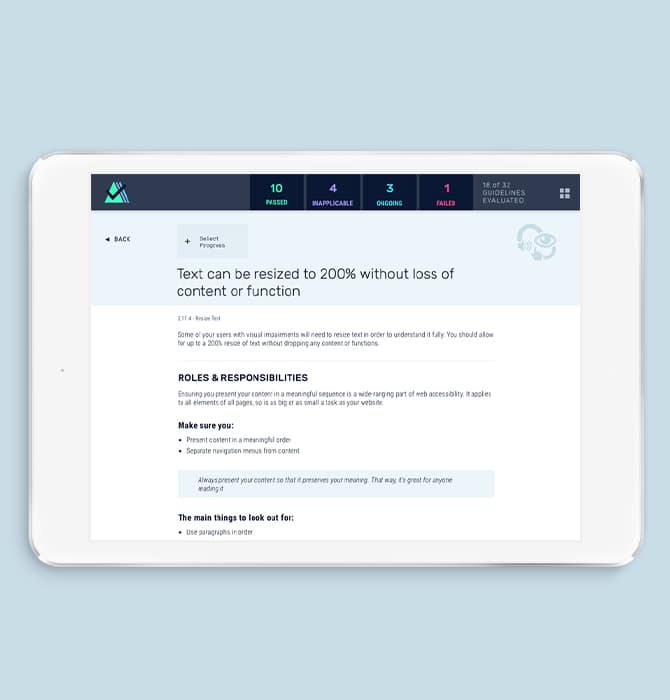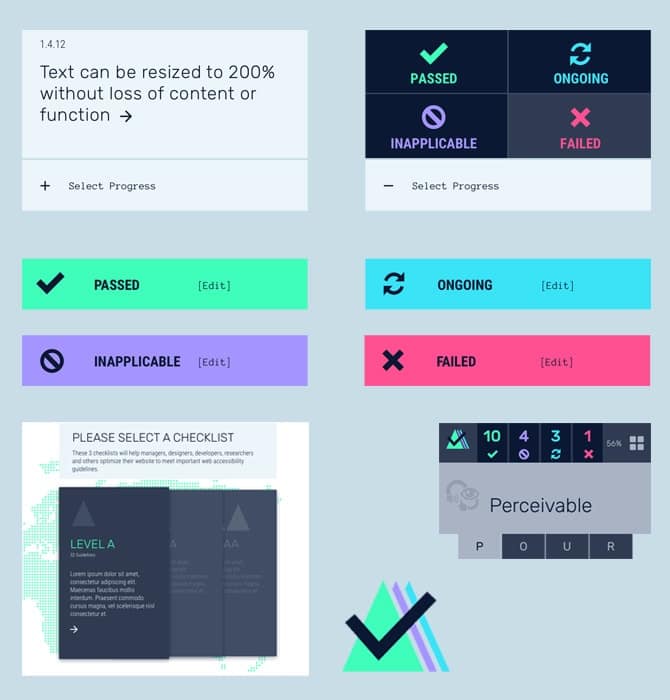 The app provides a simple accessibility checker that outlines three levels of accessibility compliance. These guardrails, which align with the WCAG 2.0 Guidelines, are grouped into WCAG's four categories: Perceivable, Operable, Understandable, and Robust.
The resulting WCAG Accessibility Checklist is an easy-to-use mobile and tablet application that provides users a complete accessibility checklist tool to help make the web equally accessible to people of all abilities.

Visit Site

Solving complex digital experience challenges

When you can't afford to get it wrong we're here to help you. We create smart products, web and mobile solutions.

Drop us a line.
Let's work together.