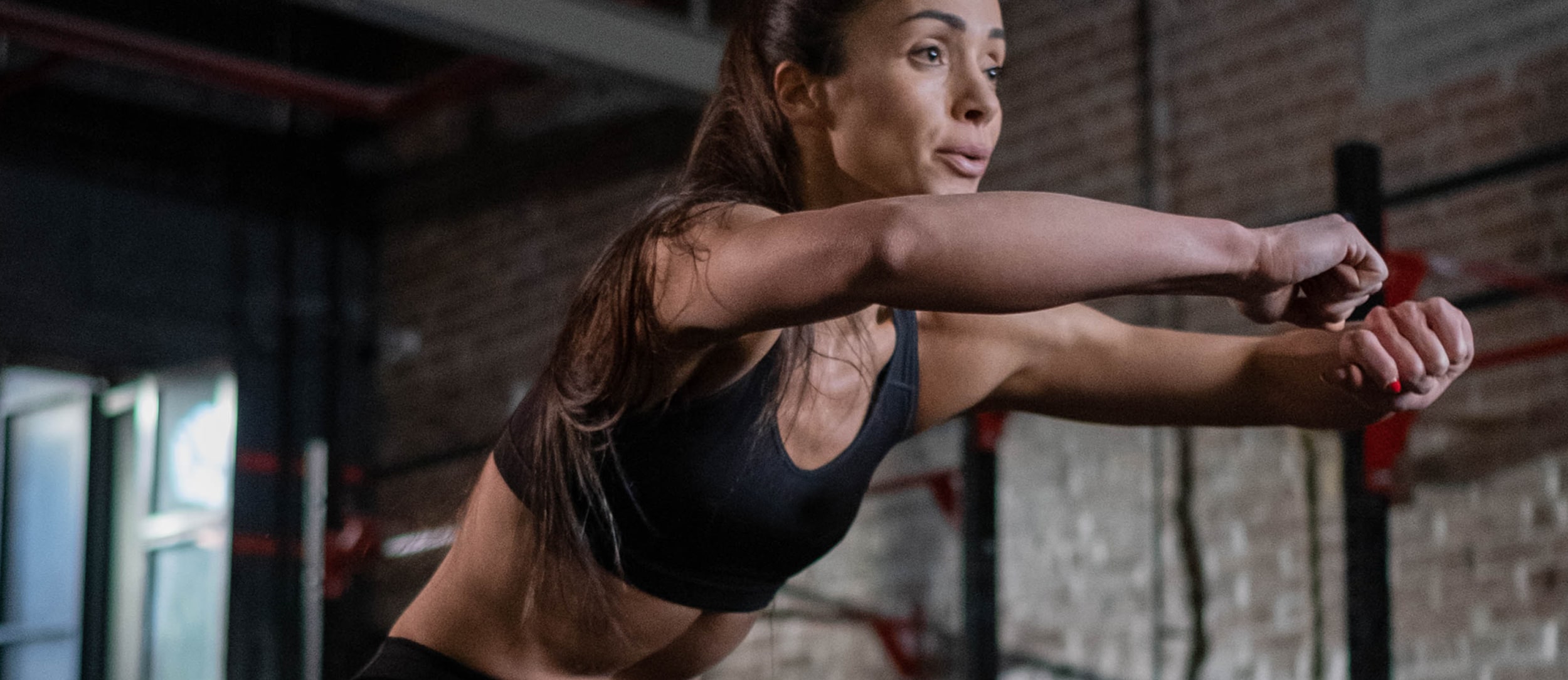 Reinventing Employee Collaboration at Scale
Global Manufacturer
An exceptional customer experience is a direct result of the employee experience. Highly engaged employees outperform their competitors on average 147%. In order to maintain their position as one of the most prestigious and valuable sportswear brands, our client recognized that it is imperative to empower their employees with the best employee-centric digital products.

Employees today need precision, access to real-time information, and the ability to collaborate seamlessly. With over 59,000 employees operating in over 150 countries, coordinating global and local marketing is a monumental effort. It became critical to reimagine how they could bring together brand activations in real-time while maintaining alignment with their product innovation roadmap and evolving consumer trends.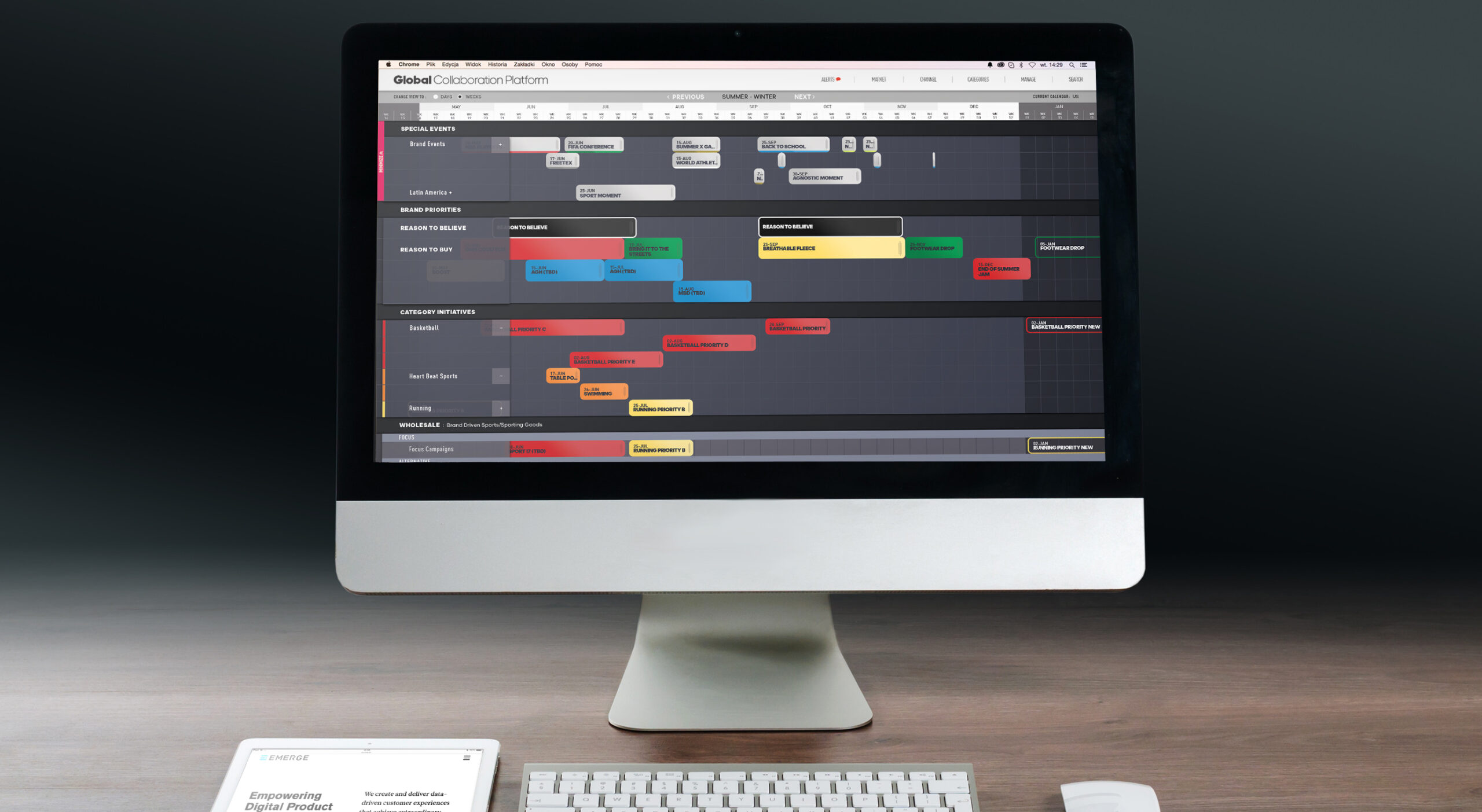 This global sportswear marketing team wanted a fresh perspective and a team with expertise in solving complex user experience and data challenges. They chose to collaborate with Emerge. We worked together to identify all of the people, processes, and systems that the project needed to integrate for success. Together, we defined, created, and delivered a groundbreaking unified omnicalendar and communications platform. Ultimately, improving collaboration, tracking of initiatives, and becoming a centralized source of truth to manage all essential information.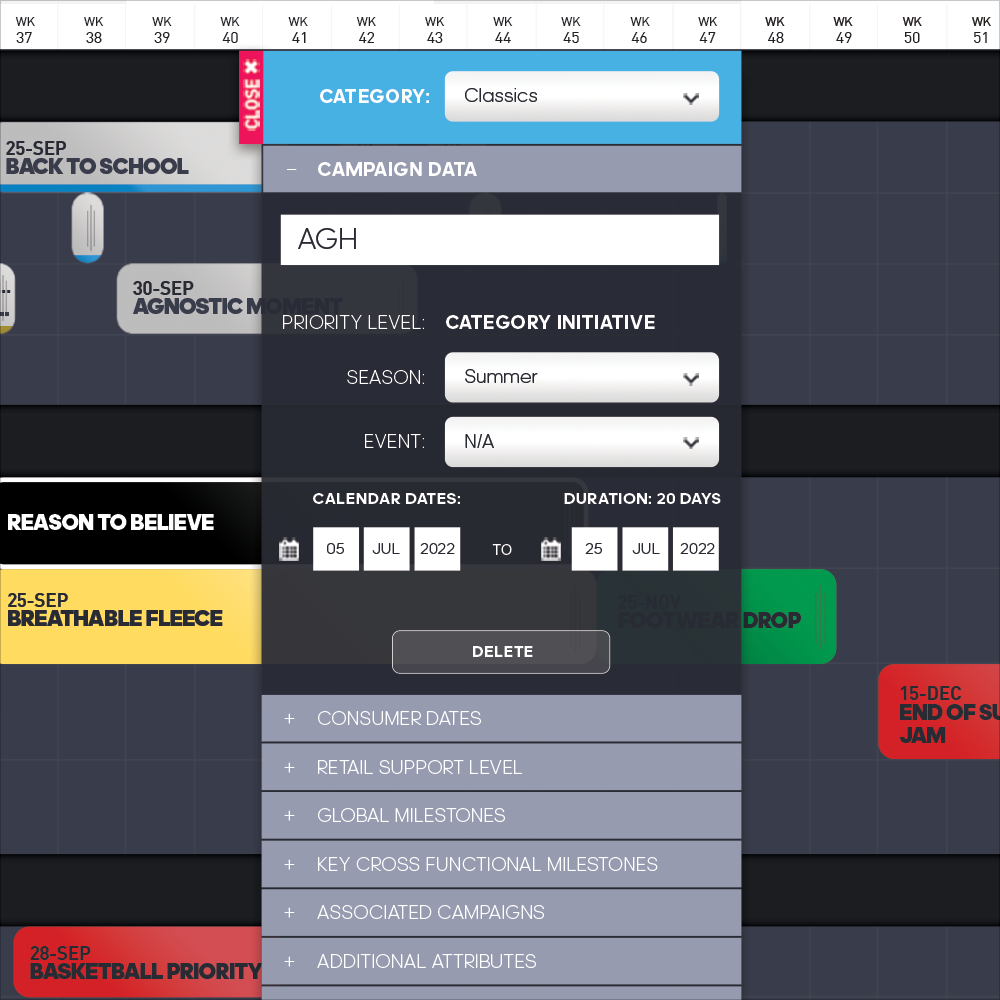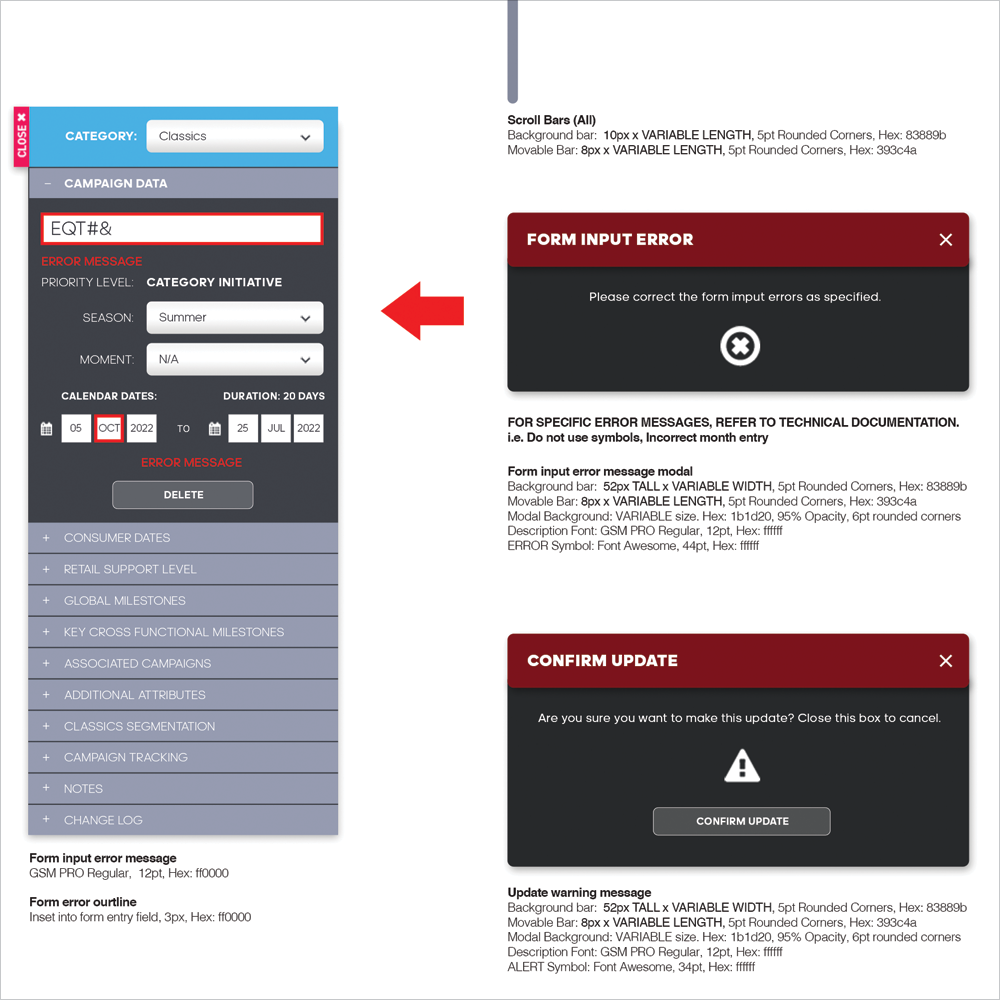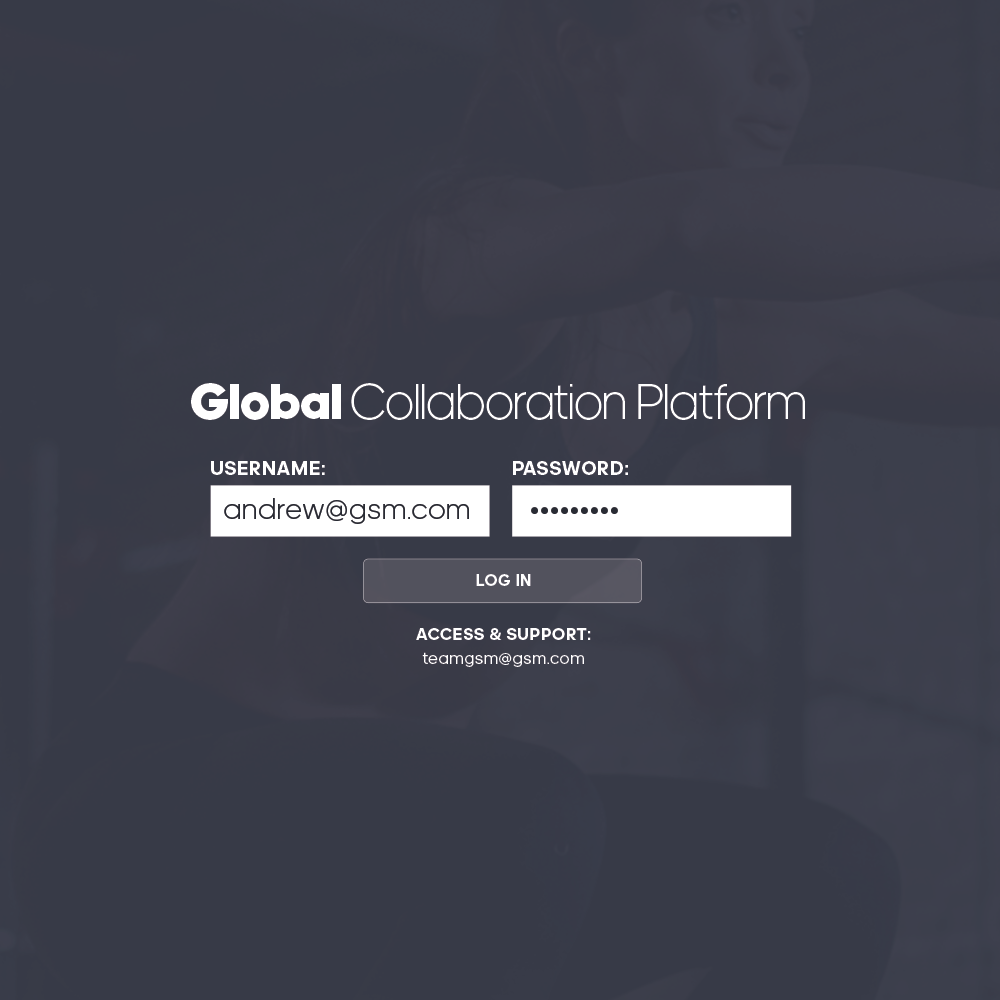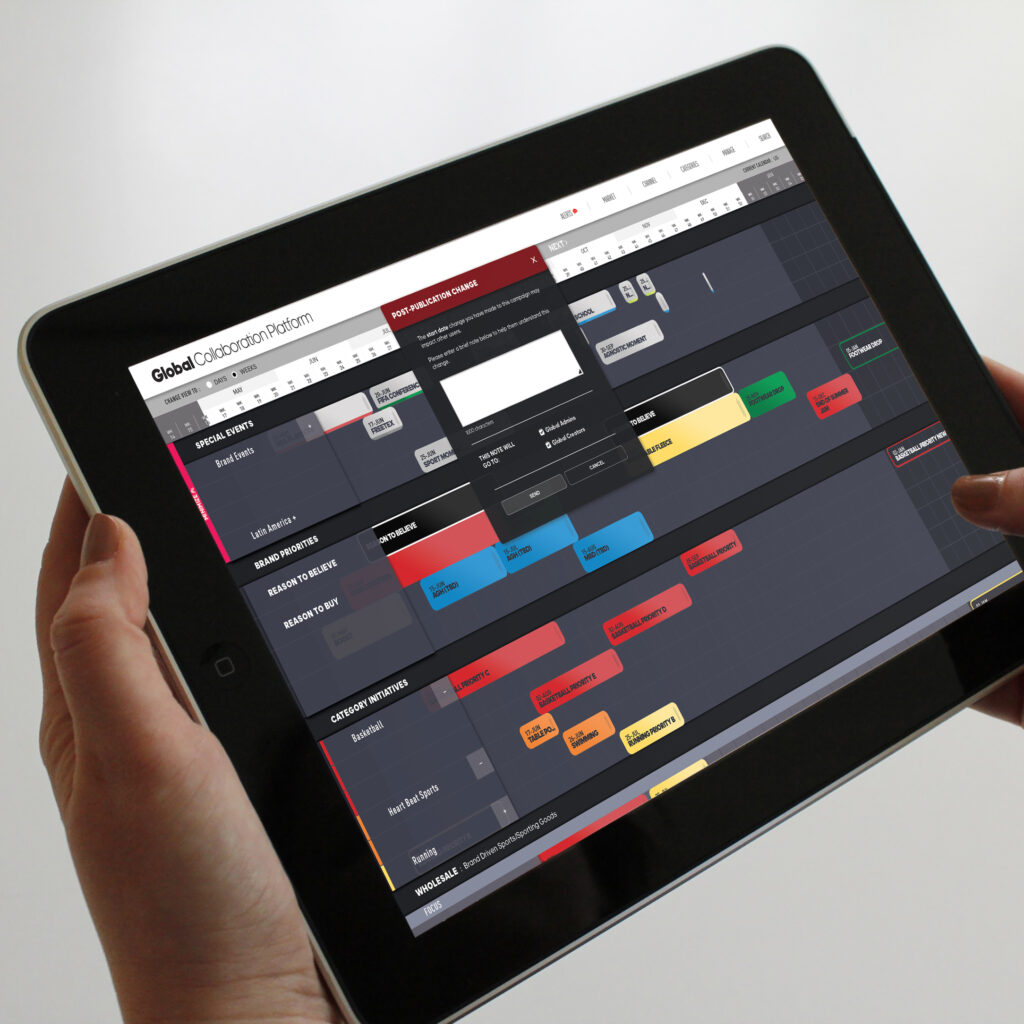 The result was a digital platform that addressed the needs of the business, empowering employees at every level of the organization, simplifying complex tasks, reducing work time, and increasing automation. This intuitive and collaborative environment allowed users to access marketing initiatives and real-time data on a global scale. This unlocked an exciting new level of opportunity for this innovative activewear brand and its partners around the world.
We have had the opportunity to partner with Emerge on creating the experience and design of a highly complex marketing planning tool over the past year. This was a strategic project, driven out of the global office, as it touched the day to day activities of several stakeholder groups across many functions and locations. Having worked with the Emerge team over the course of this project, we can, without a doubt, vouch for the level of professionalism among the entire Emerge team, which is second to none.
Director, Marketing Planning & Implementation

Solving complex digital experience challenges
When you can't afford to get it wrong we're here to help you. We create smart products, web and mobile solutions.
Drop us a line.
Let's work together.