OvaScience
Reshaping The Fertility Conversation

OvaScience is a global fertility company dedicated to improving treatment options for women around the world. With a firm belief that women deserve more options, the company is discovering, developing and commercializing a number of exciting new fertility treatments. In the midst of significant growth—and about to launch their very first treatment, AUGMENT—OvaScience needed websites that more fully reflected their mission and vision. We set out to help them create a platform that spoke to multiple audiences, including healthcare providers, industry peers and the greater science community. But most importantly, to patients.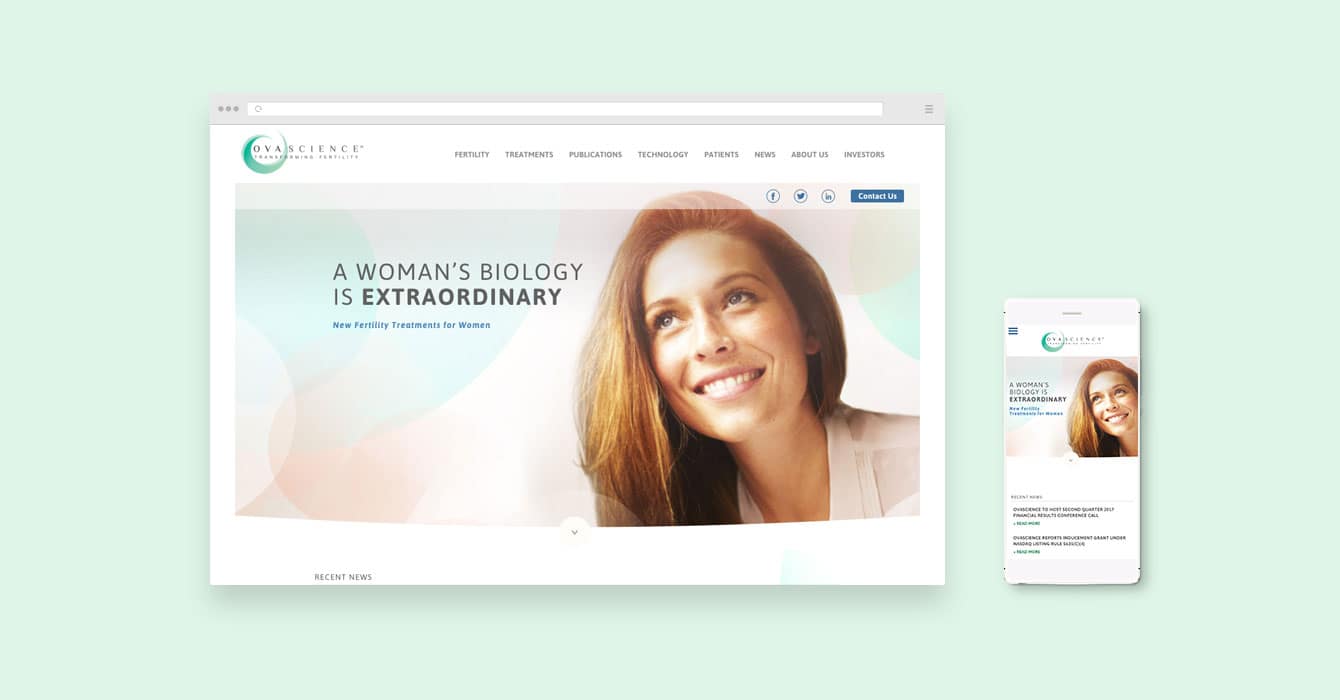 In support of this patient-first strategy, we gathered insights and focused on carefully mapping the journey of a prospective patient. With a deeper understanding of this audience's analytical and emotional needs, we were able to design the most compelling and valuable experience possible. 

Fertility is a subject that evokes deep and complex emotions. It's also an exciting scientific field with new opportunities on the horizon. Conveying both simultaneously was an important goal. With a vibrant, modern look and feel, we were able to help OvaScience create a warm and engaging experience that highlights cutting-edge treatments without ever losing sight of the brand's core tenet of empowering women. 
Another key element was making sure OvaScience had the ability to control their digital platform so they can continue to reshape the conversation as they grow. To do this, we established a flexible content architecture and technical platform that will let them manage their sites independently and respond to changing requirements and new treatment launches. In addition, we laid the groundwork for a platform that will enable communication in multiple languages.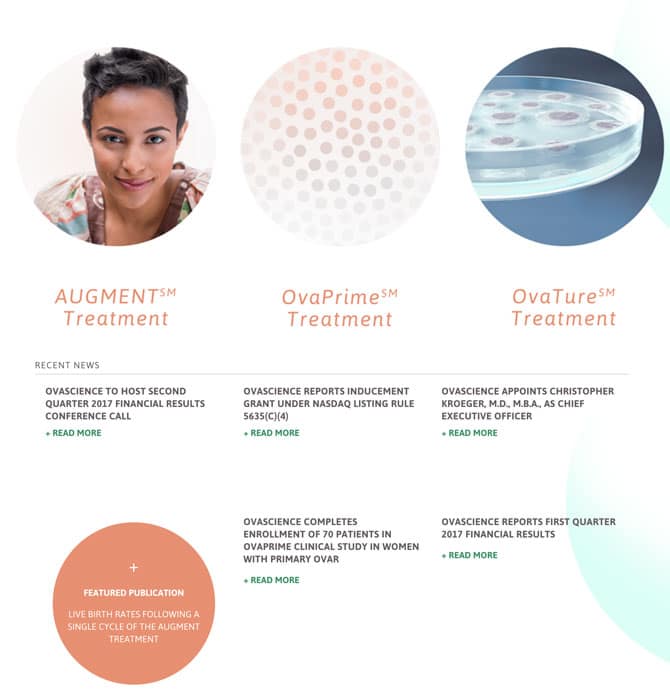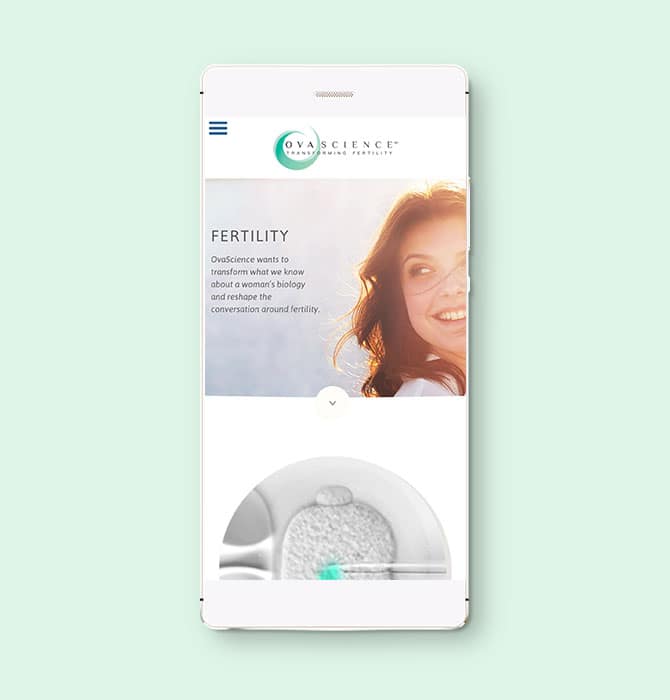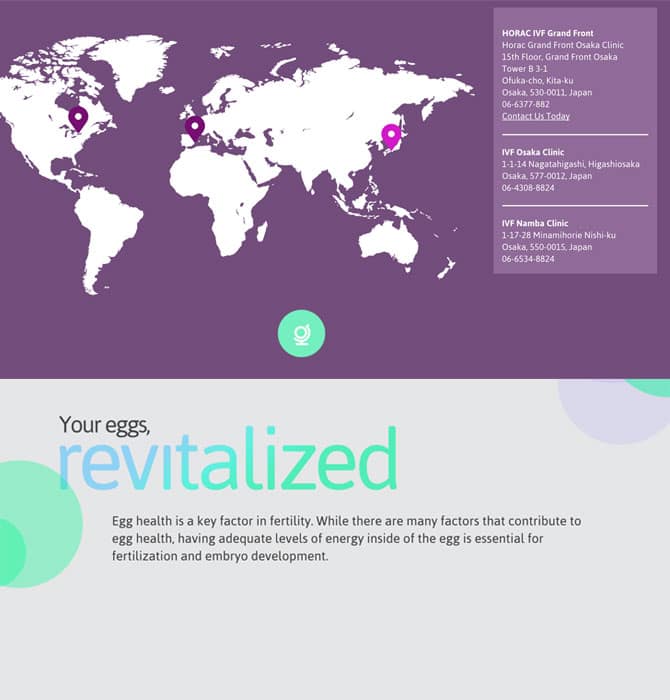 At Emerge's core, we use technology in a thoughtful way to orchestrate the best experience possible for each particular end-user. Both the OvaScience site and the AUGMENT experience are clean, responsive and engaging. Built to be highly intuitive and serve the needs of each particular audience, they're introducing OvaScience's exciting new fertility treatments and making it easy for anyone to learn more.
Interactive Media Awards Outstanding Achievement Winner

Solving complex digital experience challenges

When you can't afford to get it wrong we're here to help you. We create smart products, web and mobile solutions.

Drop us a line.
Let's work together.