Join Us for the Nearstory App Launch Party
---
A Listening Journey Awaits: Explore the world around you with your favorite podcasters and storytellers
How do you experience history in real time? How do you know what amazing stories await when you visit a new place? Nearstory believes technology can bring you closer to your surroundings rather than distract you from them.
Nearstory is a new platform that gives listeners immediate access to immersive stories linked to their surroundings. By curating podcasts, historical speeches, and other audio stories and delivering them to listeners — the future of geo-targeted storytelling is here.
Nearstory was sparked during a road trip through Oregon's Columbia Gorge. Co-Founder Giovanni Salimena wanted to enrich his experience with audio, but realized the curious listener faced numerous obstacles.
"Audio content is insufficiently tagged, making it difficult to search for," Salimena said. "Amazing high quality audio exists. Unfortunately, it is incredibly siloed, listeners have to dig through multiple websites and apps. Then, they have to vet for quality. It's too much time."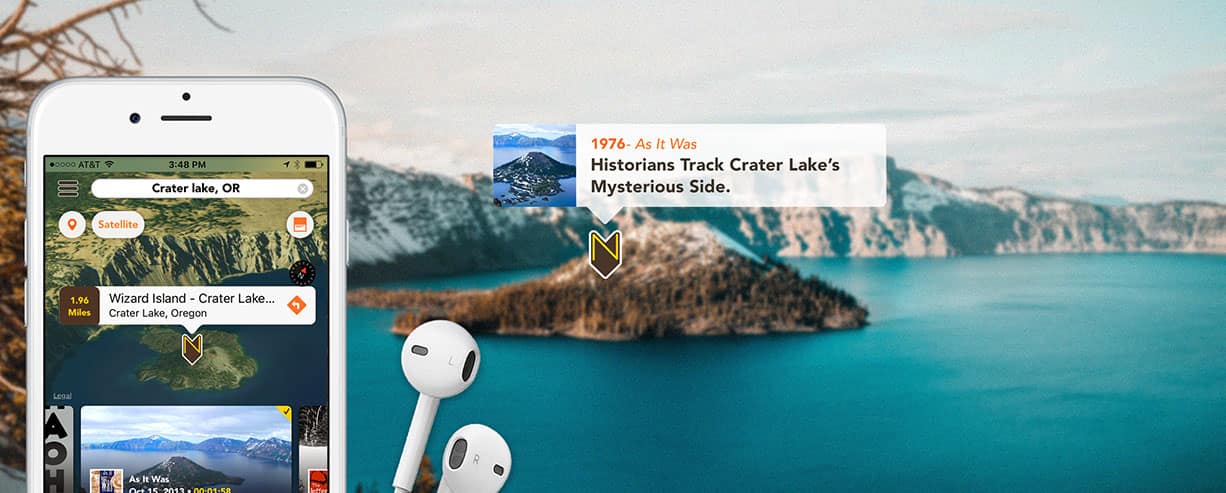 Now… The Nearstory App is launching!
Join us Thursday October 19th for a happy hour celebration in our creative office in downtown Portland.
===> RSVP Here: [ Eventbrite ] <===
5:00 PM – 7:00 PM
Emerge Interactive
412 SW 12th Avenue
Portland, OR 97205
Nearstory is rethinking how listeners discover audio stories and connect to places.
"New technologies such as voice-controlled smart speakers, augmented reality and the autonomous car are already changing how we interact with content," said Giovanni Salimena, Co-founder of Nearstory. "Leveraging these advancements, Nearstory will give audio stories longer lifespans and more revenue opportunities. Our platform redesigns and reorganizes content so that it is more relevant and accessible to more listeners over time."
Using Nearstory, listeners can:
Quickly listen to thousands of high quality audio stories, each linked to a geo-location
See stories on a map and get directions to related location
Connect to producers' websites for story details, videos, and images
Search by location and destination
Listen from anywhere, not just based on route
Audio content is having a moment.
Listenership for podcasts is on the rise and growth in mobile listening is tremendous. "As the pool of content increases, curation, organization, and ease of access become more and more important," Salimena said.
Nearstory, Inc. was featured in Entrepreneur Magazine as one of the 100 brilliant companies of 2016. With the initial launch of the Nearstory platform and app, the company is actively seeking listeners and partner organizations that share in Nearstory's mission of creating unobtrusive ways to bolster curiosity, exploration and connection using quality audio entertainment.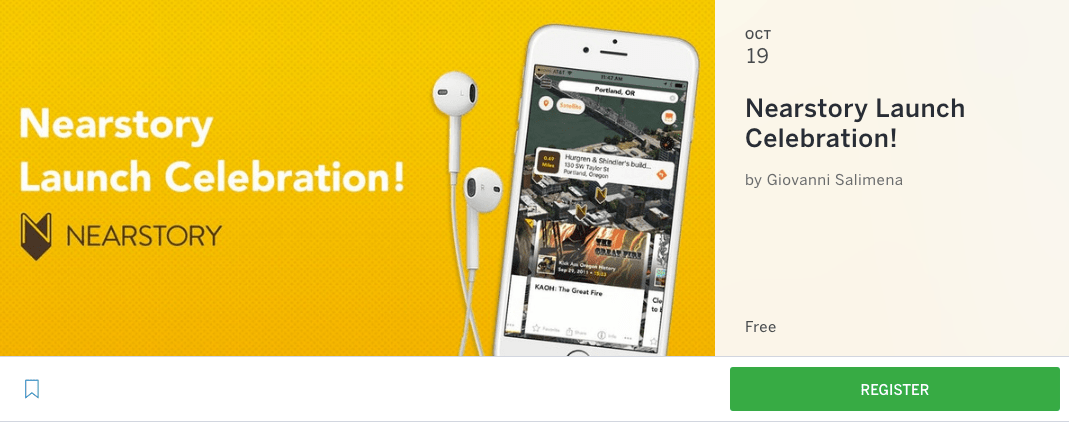 + + +
Download Nearstory App on Apple iTunes.
All inquiries please email: info@nearstoryapp.com | twitter: @nearstoryapp
Website: www.nearstoryapp.com | Press Kit: http://nearstoryapp.com/press/pr_pack.zip