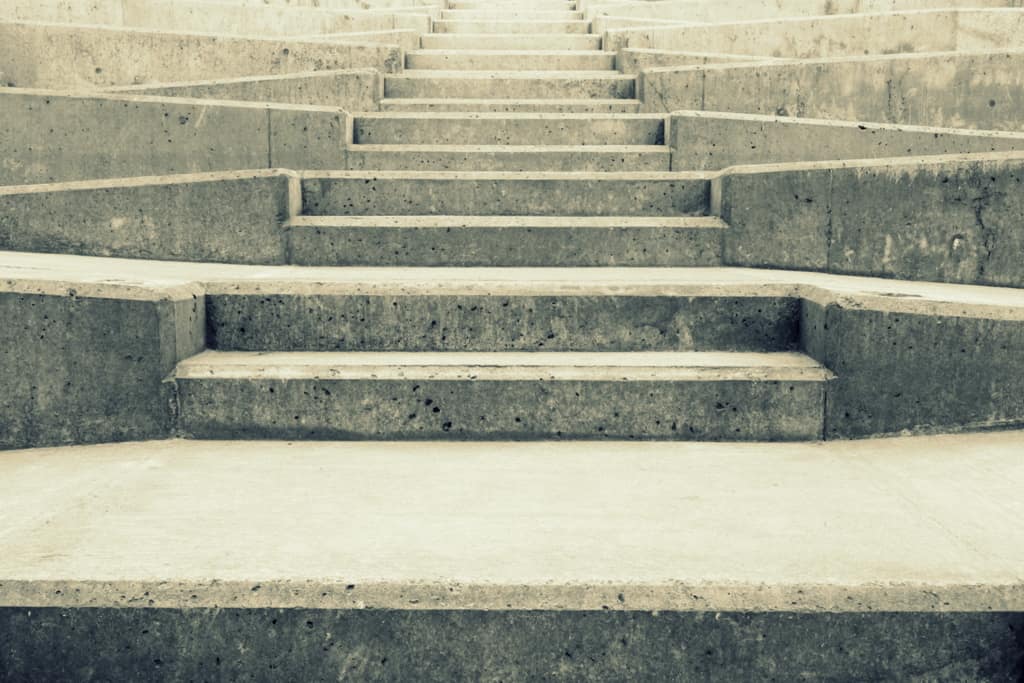 A Critical Issue Facing Brands
Accessibility (Part 1)
Businesses live and die by the accessibility of their products and services, investing millions of dollars into complex value chains to deliver on customers' wants and needs. Yet, unknowingly, many businesses have created a bottleneck by not properly considering the accessibility of each touchpoint that combined make up a brand's ecosystem.
For most every business, digital plays a critical role in the customer journey, from awareness to decision making to direct engagement with a brand. So what happens if your customer can't find you or your products? What happens if the critical information your customer needs simply isn't accessible?
Nearly 1 in 5 people in the United States have a disability. Suprised? I know I was when first learning about this. Here are some other things to consider:
Over 57 million Americans live with disabilities (18.7% of the U.S. population), and an estimated 38.3 million (12.6%) have a severe disability.
7.6 million (3.1%) Americans have a hearing impairment. They might rely on transcripts and/or captions for audio and video media.
54% of American adults living with a disability go online. (That's over 30 million people.)
The need for more accessible digital experiences is rapidly increasing. With population growth and the adoption of new devices, the lines between usability and accessibility will only get more blurred. The challenge is that most brands and organization don't even realize they're excluding millions of people; they don't understand that they've unintentionally prevented close to 20% of the US market from engaging with them.
Web accessibility
Web accessibility refers to the inclusive practice of removing barriers that prevent people with physical limitations from accessing websites and digital products. These limitations might affect vision (including color blindness), hearing, physical movement, speech, cognition and other neurological functions (including a susceptibility to seizures caused by flickering or flashing effects).
If you're fortunate enough to not have a disability of some kind, it may be a temporary stroke of luck. At any moment you may need the websites you visit be more accessible, even if you're only working through a relatively minor setback. Maybe you break your wrist playing basketball; maybe you burn your hand while baking; maybe you finally have that rotator cuff surgery you've been putting off.
Some other examples of unexpected disabilities include:
An injury that makes it physically hard or impossible to manipulate a mouse, keyboard, or other pointing device
Aging-related cognitive, mobility, or vision impairment
Gamers thumb, carpal tunnel, or tendonitis
A chronic disease, such as cancer or MS
Even being overtired or sick can affect your ability to use the web. At some point, nearly everyone will suffer at least a temporary hindrance to web accessibility.
Essentially, web accessibility is about reach. And it's not just people with disabilities that stand to gain. Accessible digital experiences can be built and maintained without limiting creativity or negatively impacting the user experience. In fact, there are a number of relevant-to-all benefits including usability, high level of search optimization, enhanced performance, and stronger internalization strategies (such as auto-translation).
Also, it's the law
Another thing brands need to consider is the growing possibility of litigation: many companies and organizations are finding themselves in court fighting the Department of Justice and the National Federation of the Blind because their websites aren't accessible. And many are losing, facing million-dollar judgments while also having to integrate better accessibility into their websites. This often means hiring accessibility experts and rebuilding their websites from the ground up.
Here's a short list of notable lawsuits:
Harvard & MIT vs. Advocates for the Deaf
National Federation of the Blind vs. Target Corp.
Peapod online Grocery Store US vs. DOJ
EBay and NFB
Netflix vs. Cullen
Penn State University vs. NFB
Amazon vs. NFB
Sydney Olympics Website
Improved access benefits everyone
Legal liability should be only one of many motivators to creating accessible digital experiences. Better accessibility not only drives innovation and promotes more meaningful customer engagement, it positively impacts people's lives. It's gratifying to create a great digital experience for clients and stakeholders; it's even more satisfying to know that you can actually improve someone's life by creating more accessible interfaces.
Architects and building contractors are often required by law to create a way for all people to access the structure they're developing. This can be quite challenging and cost extra money to accomplish. But the architects and builders that do end up considering this challenge early on, and leveraging the added accessibility, benefit greatly. A great website or digital product should be no different.
Consumers have grown accustomed to better, faster and richer user experiences. Market leaders have to constantly respond by truly understanding consumer expectations, and accessibility should be part of that understanding. Only then can we deliver the best possible experiences—to everyone.
In Part 2, co-author Joe Watkins will discuss web content accessibility guidelines, and detail five key steps to developing more accessible digital experiences.