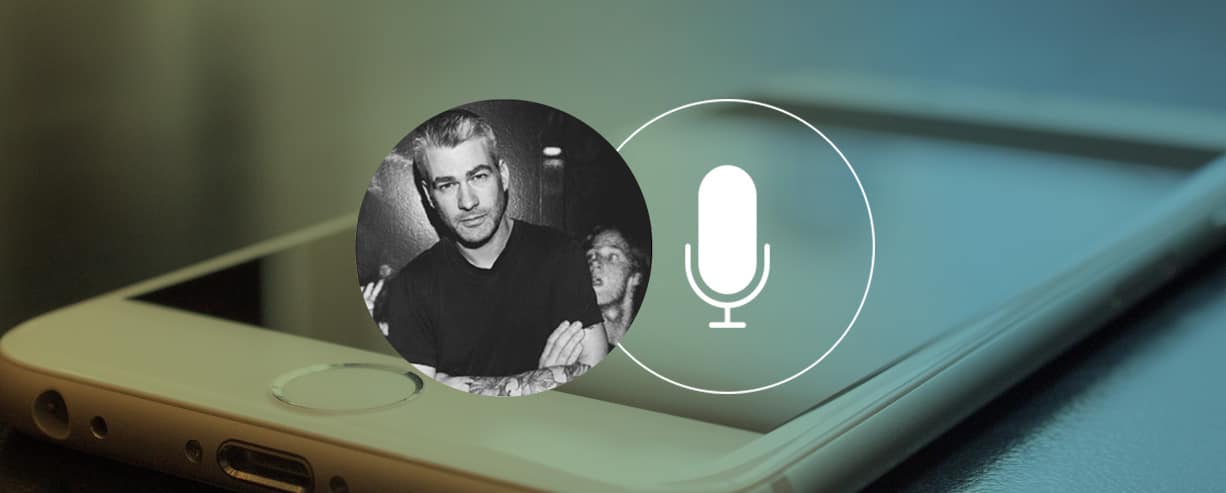 Our interview with Dr. MartensVP Global Digital, Kyle Duford on the Mobile First Podcast (Ep. 16)
Podcast

/

Product Leadership

/
---
There is not a day that goes by that I'm not surprised by somebody that I work with or somebody that I just met.
A former magazine editor with a focus on the outdoor and sports industry, Kyle has successfully merged design, sales and best practice into his ecommerce career. His knowledge of the space and how it relates to ecommerce is unparalleled, working with companies like Dr Martens, Chrome Industries, KEEN, Nau, Xterra Wetsuits, Retül, Ski Racing, Rudy Project, SKORA Running, Blue Seventy Wetsuits, Nuun, Endurance Conspiracy, Inside Triathlon and Carmichael Training Systems, among others.
His specialties of both on- and off-site optimization, plus his digital marketing and A/B testing acumen is the basis of how he builds teams focused on a "test, learn, repeat" philosophy. Kyle is also an expert email marketer and has had many campaigns on Campaign Monitor's annual Top 100 list. He has led teams by collaborating with buyers and merchandisers, producers and marketing specialists, site managers (domestic, European and Asian), and analysts to fulfill an overarching global digital/ecommerce strategy.
As a Magento expert, he was also a 2012 Webby Award honoree for Best Practices. He is a noted speaker on oft-controversial topics on the direction of ecommerce.
How to get this week's and past podcast episodes:
The Mobile First podcast is available for free on iTunes where you can easily download it straight to your computer or mobile device. We encourage you to subscribe to the Mobile First podcast on iTunes so you won't miss an episode. If you are an Android user, you can also download the podcast for free through Stitcher. If you don't have access through iTunes or your phone, you can download the podcast here or listen straight from the player below:
Here are the highlights of our conversation with our guest:
Starting off in magazine because of his love for storytelling, Kyle shares what drove his fascination in writing and his adventures brought about by being a writer who elaborates on things.
About his mentor, Dave, and how he drove him to cut his teeth in analytics, forced him to read stats, get out of his comfort zone and inspired him to innovate.
How abstract thinking and thinking about the big picture is pivotal to success in the ecommerce industry.
What drew him to transition to the brand side and how it can sometimes be challenging more than others.
A story about what led him to Dr Martens and what he enjoys most working in there.
His roles, responsibilities and what he focuses on in line with his role as Vice President for Global Digital at Dr Martens.
Kyle expounds on the three things for a business to be successful and which will set a foundation for growth: great consumer experience, have your SEO dialed, and your email system.
What they are doing to segment and tailor fit experiences and resources that he finds useful.
Rapid Fire Questions
What is your definition of innovation?
Innovation is being the first one to go through a brick wall successfully. It's doing something that nobody else has done.
Would you put more emphasis on the idea or the execution? How would you weigh each of them and why?
There is not a day that goes by that I'm not surprised by somebody that I work with or somebody that I just met. So being open to that is important.
What is your biggest learning lesson on your journey so far?
I F**king Love That Company by Bayard Winthrop
What is your favorite business book?
Raising the Bar by Gary Erickson
What is your favorite digital resource?
Internet Retailers
Drapers
CloudEngage
What is your favorite app and why?
Starbucks
Strava
What is the coolest thing that you are working on right now that you want everyone to know about?
We are enabling up Europe in a way that has never been opened before for our brand.