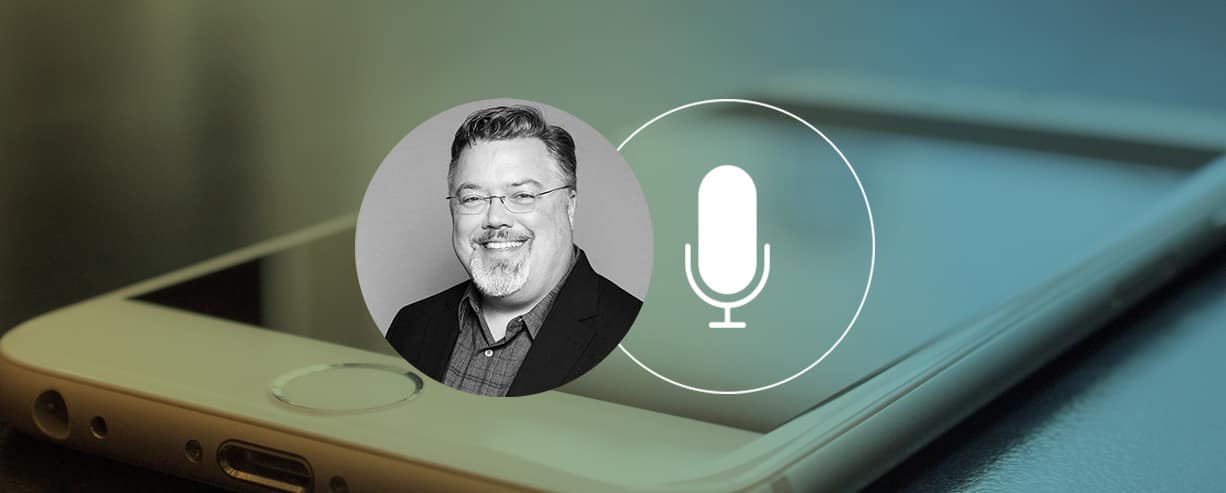 Interview with YEXT's CMO Jeffrey Rohrs on the Mobile First Podcast
Podcast

/

Product Leadership

/
---
It all comes down to how we understand and communicate to each other, and how we handle situations where expectations are not met. (Ep. 33)
Jeff serves as CMO for Yext, the company that puts business on the map with the award-winning Yext Knowledge Engine. Prior to joining Yext, Jeff served as Vice President of Marketing Insights for Salesforce and ExactTarget where he built the content marketing and thought-leadership teams.
Jeff's first book, AUDIENCE: Marketing in the Age of Subscribers, Fans and Followers (Wiley 2014), has been lauded by marketers and executives alike as a must-read for those interested in the rise of proprietary audience development as a core marketing responsibility. A Clevelander now working in NYC, he continues to bask in the afterglow of the Cleveland Cavaliers NBA Championship.
How to get this week's and past podcast episodes:
The Mobile First podcast is available for free on iTunes where you can easily download it straight to your computer or mobile device. We encourage you to subscribe to the Mobile First podcast on iTunes so you won't miss an episode. If you are an Android user, you can also download the podcast for free through Stitcher. If you don't have access through iTunes or your phone, you can download the podcast here or listen straight from the player below:
Here are the highlights of our conversation with our guest:
Jeff is passionate about, foremost, his family and friends; and after that, learning about growing and challenging himself. He is a communicator at heart but went to law school and at the end, realized that reliving the worst moments of people's lives was not his cup of tea. He quickly gravitated towards the internet and before he knows it, his marketing materials are syndicated in his company in a national level. He was tapped to do paid search advertising and had a blog, about bacon, which drove about seven figures of revenue. He forged partnership with ExactTarget before joining Yext.
He developed the knack for marketing because of the different skillset he gained from being pushed out to the audience at an early age. Being placed in a position where you are nervous in front of strangers forces you to think on your feet and drives you to empathize with your audience. He had also delved in different things to test his creativity, such as sketch comedy, which gained him the skill of being able to quickly assess a situation; hone in on what's important, funny and meaningful; and then figure out how to turn and communicate that into something of value.
Jeff's main focus, as a CEO, is growth and managing towards it. Hiring and managing internal teams, empowering his team to make decisions and execute campaigns and projects, creating opportunities and paving career paths, and instituting internal events where they bring in thought leaders and influencers to motivate their teams are things which he continuously work on.
Together with HR, he works on implementing initiatives which drive culture change and celebrate people through Yext Talks and other engagement activities for different resource groups, which how their marketing team gives value to their organization. These are usually low cost but bring pride to their team.
The challenge that they find as of this time is nurturing talent. You will see a wide gap between the students out of marketing school and the cream rises up to the top very quickly. In a market like New York, there is too much competition for creative talent and the challenge in attracting talents is a real one.
Jeff shares that AI and machine learning are freight trains which are bearing down in many industries and people are viewing them with mixed emotions: excitement and trepidation. For Jeff though, he looks at this with a sense of excitement and exploration and with an understanding that these concepts must be built upon accurate information and deep knowledge. Their vision is being that source of truth for data needed for these technologies.
Rapid Fire Questions
What is your definition of innovation?
Innovation is where great idea meets action to save time, reduce frustration or create opportunity.
Would you put more emphasis on the idea or the execution? How would you weigh each of them and why?
I would put most of the emphasis on the execution. There are lots of ideas which never see the light of day because it is challenging to both lead and execute. 80% execution, 20% idea.
What is your biggest learning lesson on your journey so far?
That about 90% of business is managing communication between people. It all comes down to how we understand and communicate to each other, and how we handle situations where expectations are not met. "The majority of human problems come down to a situation where expectation does not meet reality".
What is your favorite business book?
Start with Why by Simon Sinek
What is your favorite app and why?
The New York Times
Sirius Radio
Two Dots