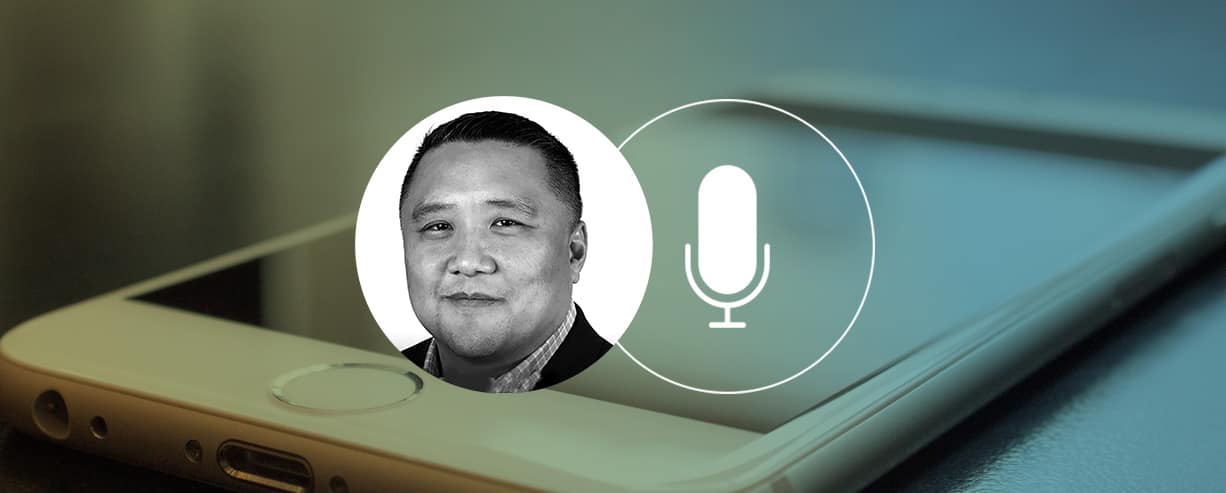 Our Interview with Adidas Group w/ SVP Nic Vu on the Mobile First Podcast powered by Emerge (Ep. 22)
Podcast

/

Product Leadership

/
---
The first through the innovation door is always the first to be bloodied and battered but it's definitely worth the achievement
Nic is currently the GM for Adidas Group North America Direct-to-Consumer. A veteran in the retail industry, Nic has been with the brand almost 8 years and has held roles of increasing responsibility during his tenure. He is highly knowledgeable about the sporting goods industry and is best known for the turnaround of a bankrupt brick and mortar business, making it one of our most profitable channels year over year.
How to get this week's and past podcast episodes:
The Mobile First podcast is available for free on iTunes where you can easily download it straight to your computer or mobile device. We encourage you to subscribe to the Mobile First podcast on iTunes so you won't miss an episode. If you are an Android user, you can also download the podcast for free through Stitcher. If you don't have access through iTunes or your phone, you can download the podcast here or listen straight from the player below:
Here are the highlights of our conversation with our guest:
Why Nic is most passionate about the aspect of helping people achieve their goals and how this drive started. He shared how this value was embedded to him when he was a kid and stuck until he is 44.
The underlying trend from his career transitions—from Hollywood Entertainment Corporation to Target to Adidas—and the secret sauce of how he managed to balance relationships and business.
Nic goes through the process in identifying a person's personal goals and how you can align it with company's values starting with being a great listener, asking the appropriate questions and reading people's non-verbal cues.
Nic's main focus items in his role as GM for Adidas Group North America including creating the vision and cultivating the culture within the organization (The Brand Guardian).
The unique things that he is doing for the organization which makes him an outlier emphasizing on how he is flipping the traditional paradigm upside down in terms of the importance of roles.
How Adidas transitioned to mobile and how mobile turned their world around especially with how information is passed on with lighting speed.
The biggest hurdles that Nic is trying to overcome with the transformation that is happening in the industry and why innovation is a core ability that companies should have in order to cope up with all the changes.
The initial pain points in the world of Direct-to-Consumer: being average in demand fulfillment, below average in mobile and below average in terms of connectivity to the ecosystem.
How they are keeping themselves up to date with the evolving technology such as creating a newsroom with skilled individual tracking sites, buzz words and the works; and developing apps for music to make the consumers become part of the brand and help them move the brand forward.
Nick believes that the future of mobile is already here and he expounds on what he thinks will come next.
Rapid Fire Questions
What is your definition of innovation?
Innovation is thinking and trying new things in a frequent and fast manner so that you can learn from them.
Would you put more emphasis on the idea or the execution? How would you weigh each of them and why?
Idea, for sure, as we need great ideas coming from all levels, angles and perspective within the organization. So it's 80% on the idea and execute with the 20%.
What is your biggest learning lesson on your journey so far?
The first through the innovation door is always the first to be bloodied and battered but it's definitely worth the achievement, learning and experiences. So continue to be different and persist because that is why you are creators.
What is your favorite business book?
Outliers: The Story of Success by Malcolm Gladwell
Multipliers: How the Best Leaders Make Everyone Smarter by Liz Wiseman
What is your favorite digital resource?
Google
What is your favorite app and why?
Waze