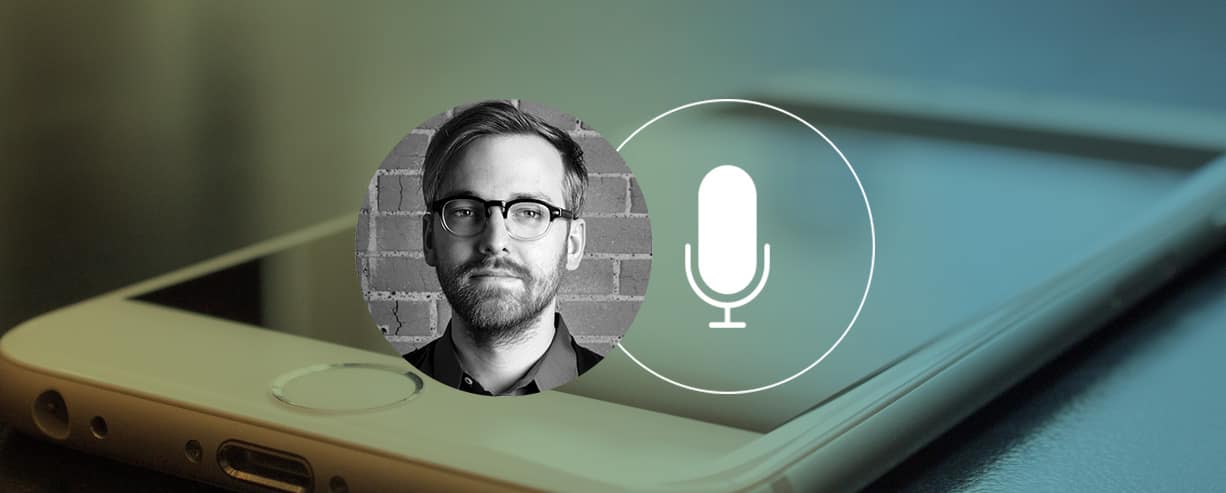 Our interview with Vinli's EVP of Experience, Daniel Hall on the Mobile First Podcast (Ep. 9)
Podcast

/

Product Leadership

/
---
Doing significant things that no one thinks they need.
How to get this week's and past podcast episodes:
The Mobile First podcast is available for free on iTunes where you can easily download it straight to your computer or mobile device. We encourage you to subscribe to the Mobile First podcast on iTunes so you won't miss an episode. If you are an Android user, you can also download the podcast for free through Stitcher. If you don't have access through iTunes or your phone, you can download the podcast here or listen straight from the player below:
Here are the highlights of our conversation with our guest:
Getting to know Daniel more from his passion for technology and products up to their interesting version of pillow talk.
How a pirated copy of Dreamweaver and Photoshop and the necessity of promoting a band led and inspired Daniel to pursue web design and development at the age of 14.
The reasons on what drove him to transition from client services to the world of product and the challenges—such as safety and the phase of how infrastructure moves together with ideas—that he has encountered now that he is in product design and how these obstacles had helped him grow.
Daniel expounds on why it's taking so long for tech and infrastructure to advance to allow the speed of adoption and gives examples such as its application in the auto industry.
The biggest changes he has experienced so far which opened up the way he thinks about mobile including the growing consumer demands for applications for their car and the fact that the shift towards digital is now much faster than anyone would expect.
The new approaches in technology that he anticipates will come next for mobile and automotive such as radical advances in automobile apps, connectivity in cars, transparency from automakers and connection of cars to outside sources for data gathering.
Rapid Fire Questions
What is your definition of innovation?
Doing significant things that no one thinks they need.
Would you put more emphasis on the idea or the execution? How would you weigh each of them and why?
Act from thought should quickly follow. Ideas are great and great ideas are even better but you are not going to know if it's a great idea until you try to do it. The best way to do it is just try it and try it the best way you can. 40% Idea, 60% execution.
What is your biggest learning lesson on your journey so far?
The first idea is probably not the best one. If you think you have a great idea, there's probably a better one. Keep working on it and don't be afraid of failing.
What is your favorite business book?
The Hard Thing About Hard Things
What is your favorite digital resource?
A List Apart
What is your favorite app and why?
Two Dots
What is the coolest thing that you are working on right now that you want everyone to know about?
First is our connected service shop launch with Meineke Car Care Center, which will change the way people get their cars serviced. Second is our connected dealership program, which is a shift from the way car dealerships manage their inventory and how customers buy and own cars.