The Best Books for Digital Product Leaders: How to Master Product Strategy and Build Your Career
---
Are you looking for the best books to read to become a successful digital product leader? Whether you're a newbie in the field or a seasoned veteran, these top five books will help you master the art of digital product leadership. From exploring the nuances of product management to developing the perfect product strategy, these books will provide you with the tools to create and lead successful digital products. With insightful advice from renowned experts, these books will help you develop a deep understanding of the fundamentals of digital product leadership and provide you with the knowledge and confidence to excel in your role.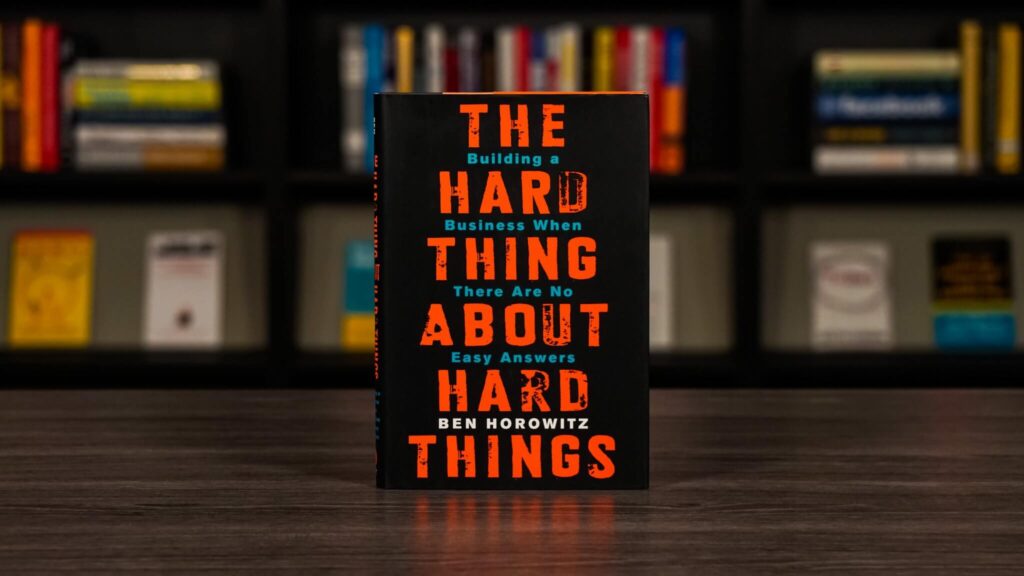 By Ben Horowitz
The Hard Thing About Hard Things by Ben Horowitz is an essential read for any digital product leader. It provides valuable insights on topics such as product strategy, organizational design, and executive decision-making. Horowitz's unique perspective draws from his own experiences as a CEO, allowing product managers to gain valuable lessons from his successes and failures. The book also includes a wealth of practical advice for navigating the ever-changing digital landscape. For example, Horowitz provides tips on how to balance short-term demands with long-term goals, as well as how to manage difficult conversations with employees and customers. All of this makes The Hard Thing About Hard Things a must-read for any digital product leader looking to stay one step ahead. With Horowitz's wisdom and guidance, you can learn how to lead a successful product team and build a successful product.
"While many people talk about how great it is to start a business, very few are honest about how difficult it is to run one. Ben Horowitz analyzes the problems that confront leaders every day, sharing the insights he's gained developing, managing, selling, buying, investing in, and supervising technology companies."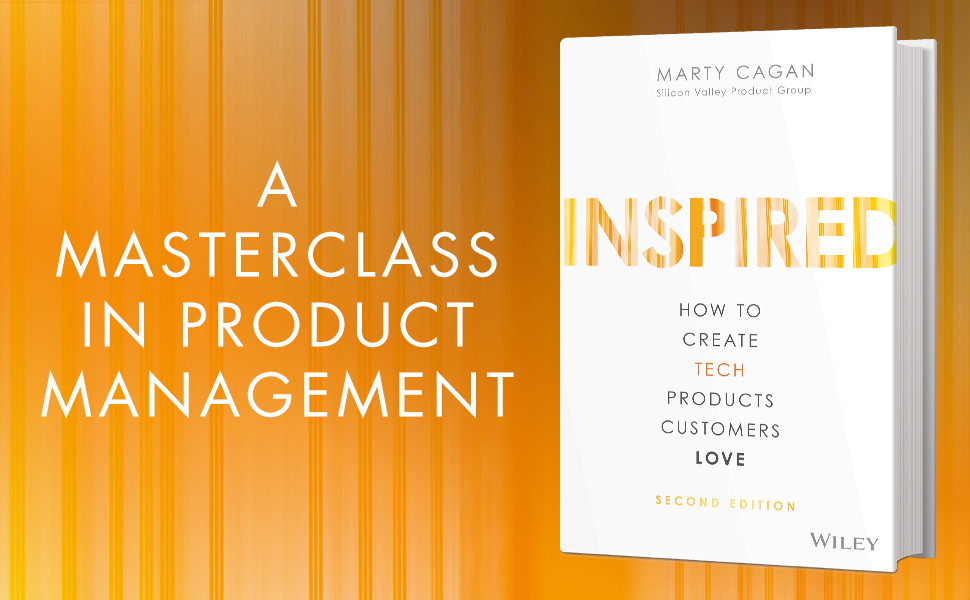 By Marty Kagan
Inspired is a master class on product management, in leadership, and on understanding the intricate dynamics of what enables thriving companies to deliver great products that customers love. One of the best features of the book is how it breaks down in a no-nonsense way the responsibilities and areas of product management that need to be addressed and encompassed by all teams. Aspiring product leaders can use this book as a guide on the environment that they need to establish in order to empower product managers to collaborate cross-functionally and deliver the best possible products.
"Whether you're an early-stage startup working to get to product/market fit, or a growth-stage company working to scale your product organization, or a large, long-established company trying to regain your ability to consistently deliver new value for your customers, INSPIRED will take you and your product organization to a new level of customer engagement, consistent innovation, and business success."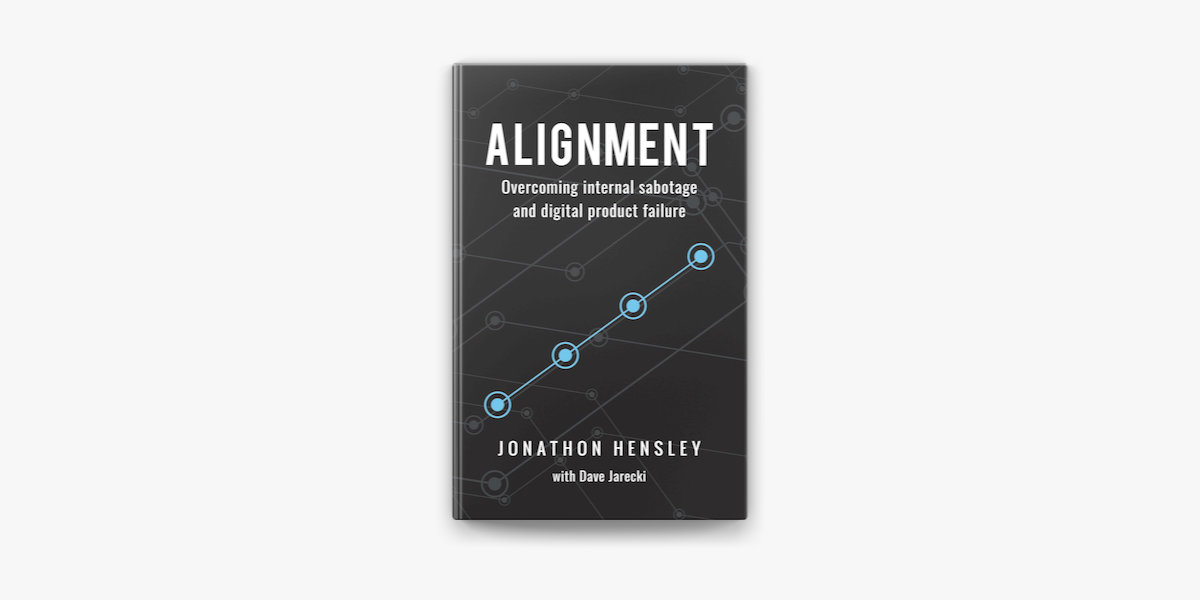 By Jonathon Hensley
Alignment by Jonathon Hensley is a comprehensive guide to organizational alignment and digital product success. It covers the importance of alignment, why digital product and transformation initiatives often fail, and how to build alignment and product success. The book includes five parts that focus on what alignment is, why it's important, why initiatives fail, the baseline for success, and connecting product strategy and team performance. Through practical examples and case studies, Jonathon provides digital product leaders with the tools and resources to build alignment and create successful digital products. You can download and read part 1 of Alignment for free!
"Drawn from dozens of interviews, plus thousands of hours of research and first-hand experience, author Jonathon Hensley offers a straightforward look at why so many digital products fail, shows how leadership, strategy, and team performance must align to achieve results, and delivers practical tools to help you bring alignment into your next digital transformation initiative."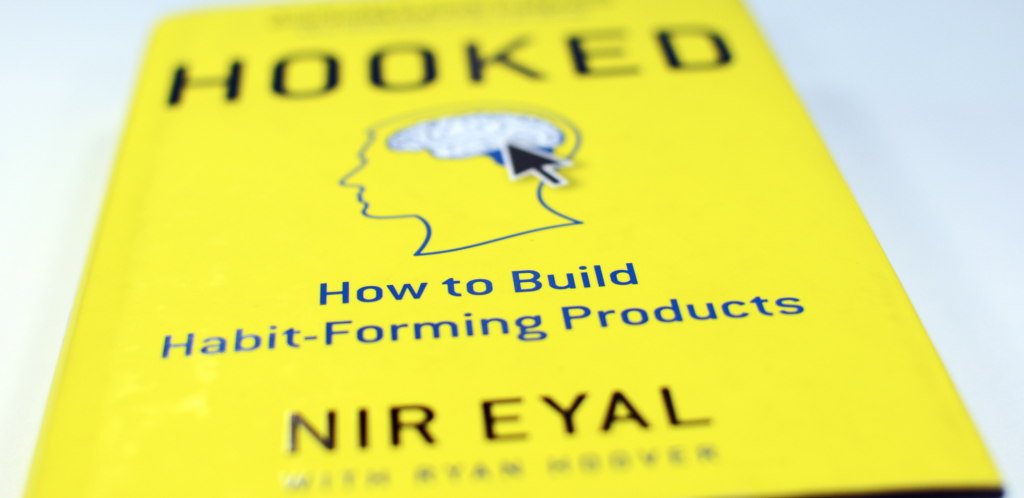 By Nir Eyal
Hooked provides an important look at how behavioral dynamics influence the stickiness of products and time to value for users, how to retain engagement, and build long-term value. It's an insightful and powerful book for product leaders to read and understand some of the core concepts around design thinking that enable the successful user experience of their product.
"Hooked is based on Eyal's years of research, consulting, and practical experience. He wrote the book he wished had been available to him as a start-up founder—not abstract theory, but a how-to guide for building better products. Hooked is written for product managers, designers, marketers, start-up founders, and anyone who seeks to understand how products influence our behavior."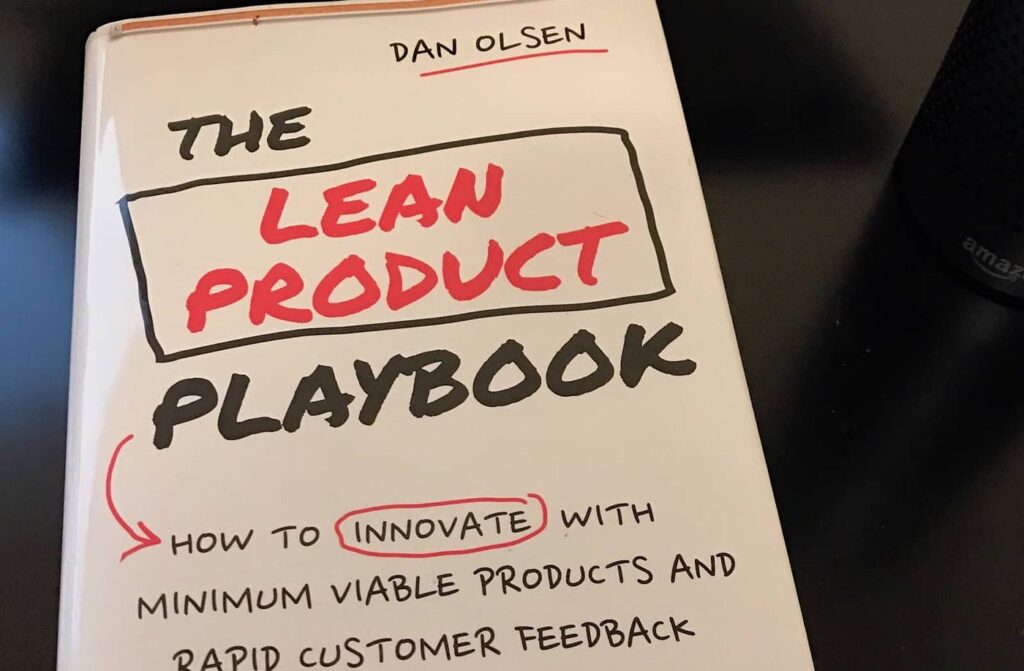 By Dan Olson
Dan Olson provides critical insight into understanding how you build highly successful, viable products that establish market fit, and move you towards scaling your business through lean methodologies. It's a foundational piece in understanding how to successfully bring new products to market.
"The Lean Product Playbook is a practical guide to building products that customers love. Whether you work at a startup or a large, established company, we all know that building great products is hard. Most new products fail. This book helps improve your chances of building successful products through clear, step-by-step guidance and advice."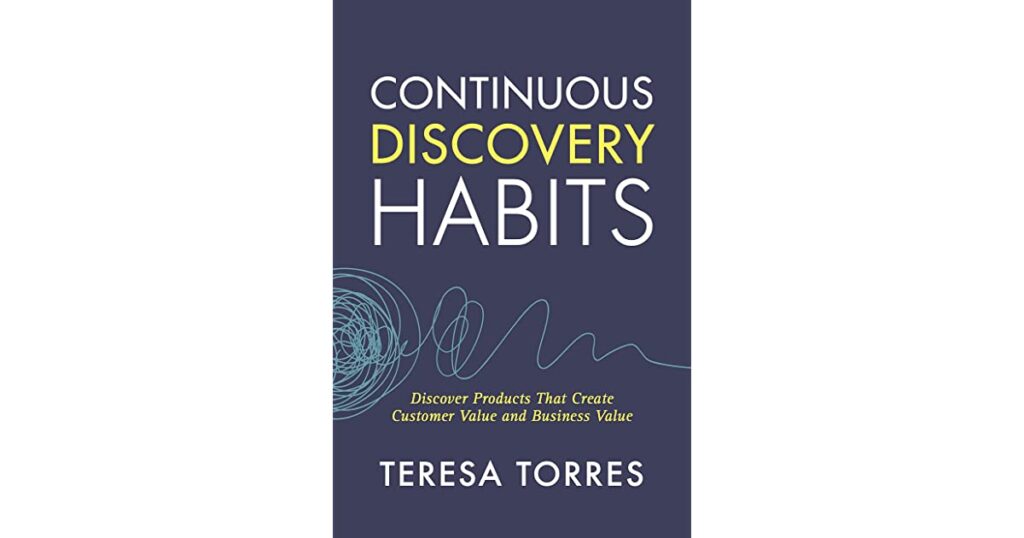 By Teresa Torres
Teresa Torres provides an in-depth look at how the best product teams use the product trio model of bringing product managers, designers, and engineers together to continuously connect with consumers and gather actionable insights. Her book provides detailed examples and instructions on how you can conduct effective product research to drive the innovation and continuous fit of your product towards meeting customers needs.
"How do you know that you are making a product or service that your customers want? How do you ensure that you are improving it over time? How do you guarantee that your team is creating value for your customers in a way that creates value for your business?
In this book, you'll learn a structured and sustainable approach to continuous discovery that will help you answer each of these questions, giving you the confidence to act while also preparing you to be wrong. You'll learn to balance action with doubt so that you can get started without being blindsided by what you don't get right."

By Melissa Perri
This insightful book by Melissa Perri explores the importance of forming a strong foundation for product management. It argues that by understanding how to communicate and collaborate within a company and creating a product culture that caters to both the business and the customer, a company can have much more success in solving customer problems while achieving their goals.
Perri's work provides readers with a comprehensive overview of product management principles, offering practical advice that can be applied to any organization regardless of size. Her clear and straightforward style makes it easy to follow her advice, providing readers with the necessary tools to foster a culture of successful product management. With its focus on the customer-centric approach and its invaluable insights, this book is an essential addition for anyone looking to learn more about product management.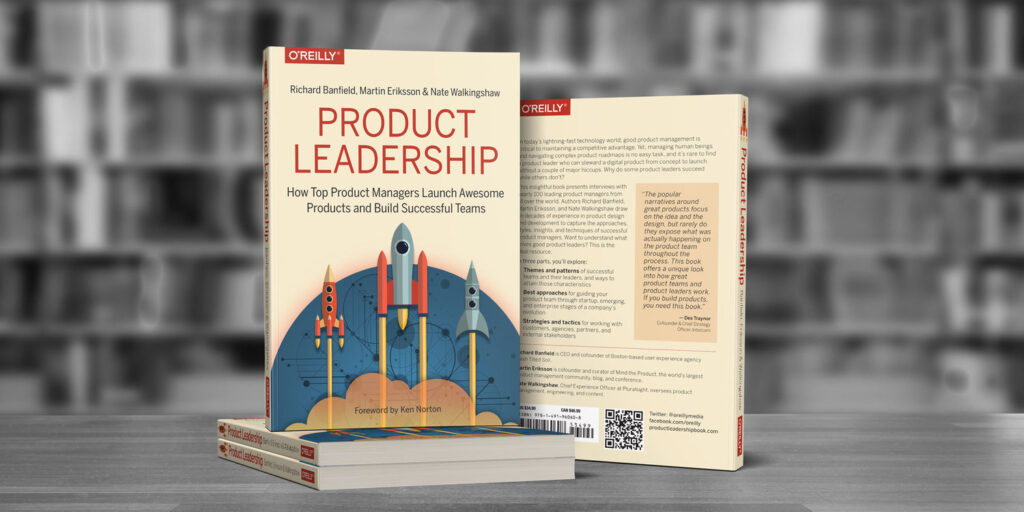 By Richard Banfield, Martin Eriksson, and Nate Walkingshaw
Product Leadership is an insightful, comprehensive look into the world of product management. Through interviews with nearly 100 successful product leaders from around the world, the authors provide valuable insight into the approaches, styles, insights, and techniques that drive good product leadership. It explores the themes and patterns of successful product teams and their leaders, providing tangible ways to attain these characteristics. Readers learn the best approaches to guiding a product team through the startup, emerging, and enterprise stages of a company's evolution, as well as strategies and tactics for working with customers, agencies, partners, and external stakeholders.
Product Leadership is a must-have resource for any aspiring or experienced product manager. The authors' decades of experience in product design and development, combined with the interviews from leading product managers, make this book an invaluable asset. Those in the product management field—as well as those in related fields such as marketing and engineering—will benefit greatly from this book.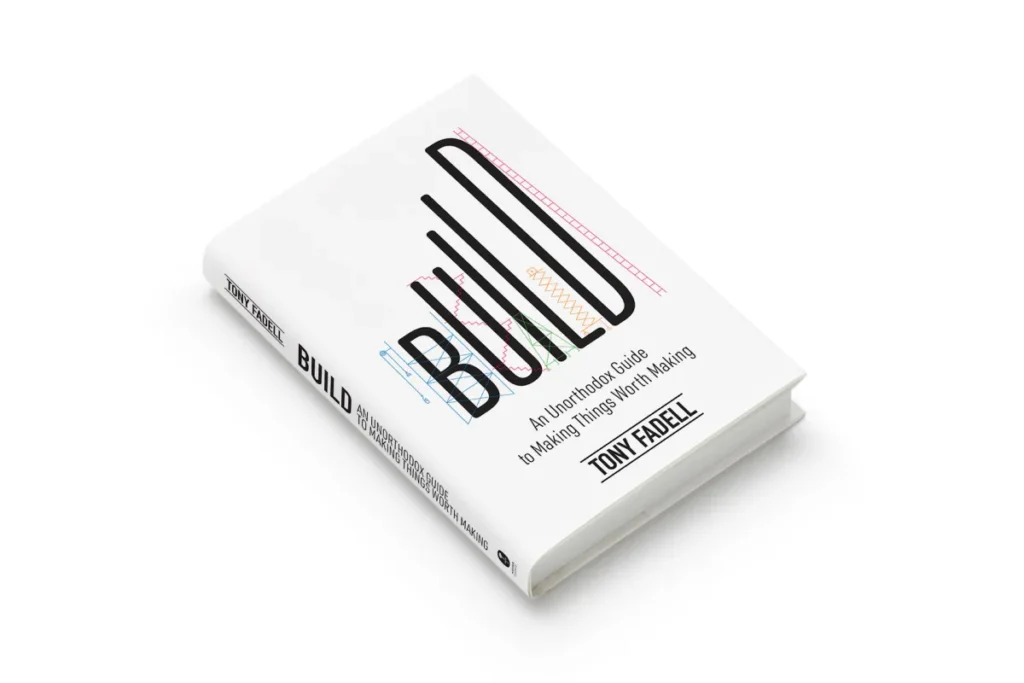 By Tony Fadell
In his book "Build", Tony Fadell shares his journey from a product designer to a leader, from a startup founder to an executive to a mentor. He has been able to do this with the help of mentors like Steve Jobs and Bill Campbell, who have changed the face of Silicon Valley. Through personal stories, practical advice, and fascinating insights, Tony takes readers on a journey of growth, offering them advice on everything from getting start-up funding to dealing with difficult workplace situations.
What makes this book so special is that Tony doesn't advocate for reinventing the wheel in order to create something great. He offers advice that is grounded in old-school techniques, and is focused on how to make things that are worth making. This book is a great resource for anyone who wants to take their career to the next level, and Tony's inspiring and insightful words are sure to guide anyone to success.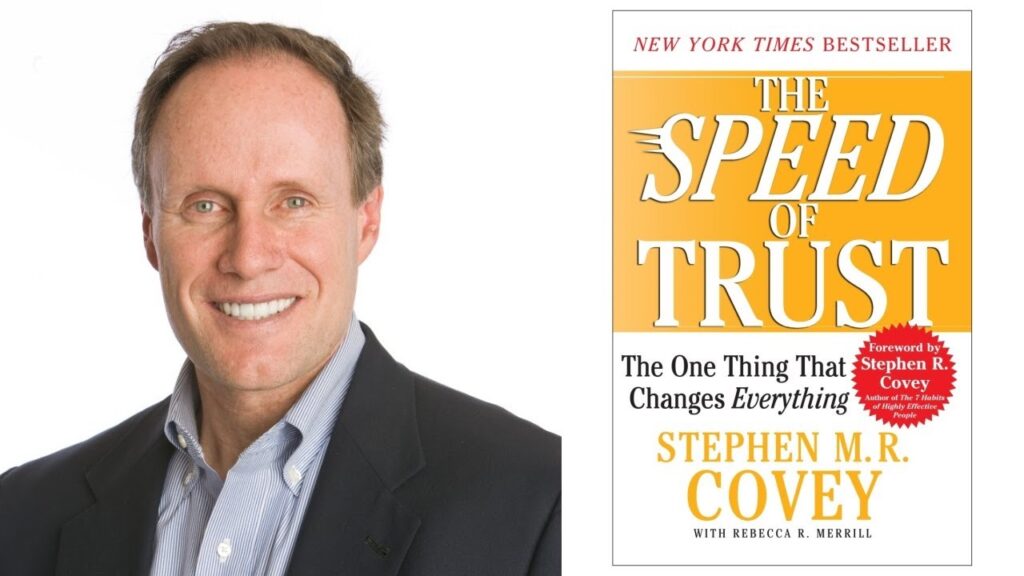 By Stephen M.R. Covey
The Speed of Trust is a useful and practical book for digital product leaders who want to build trust quickly and effectively in order to move their business or organization forward. Author Stephen M.R. Covey explains how trust functions in every transaction and relationship and provides a roadmap for leaders to create trust in their dealings with others. He covers everything from the most personal to the most indirect interactions, providing clear and easy-to-follow advice on how to build trust quickly and avoid time-consuming bureaucratic processes. The book is for any digital product leader looking to improve their trust-building skills and create success for their organization.
By Richard Rumelt
Good Strategy/Bad Strategy by Richard Rumelt is a valuable guide for all product owners looking to develop and implement effective product strategies. Rumelt breaks down strategy into nine sources of power, ranging from leveraging resources to focusing on growth, and illustrates each of these concepts with vivid examples from businesses, nonprofits, and the military.
Through a comprehensive analysis of case studies, Rumelt debunks the "bad strategy" of buzzwords and empty motivational slogans, and provides readers with a toolkit of actionable and pragmatic strategies that can be implemented on Monday morning. His book is an essential read for anyone wanting to understand the power of a good strategy, and it's an invaluable resource for digital product owners who want to create and maintain successful strategies.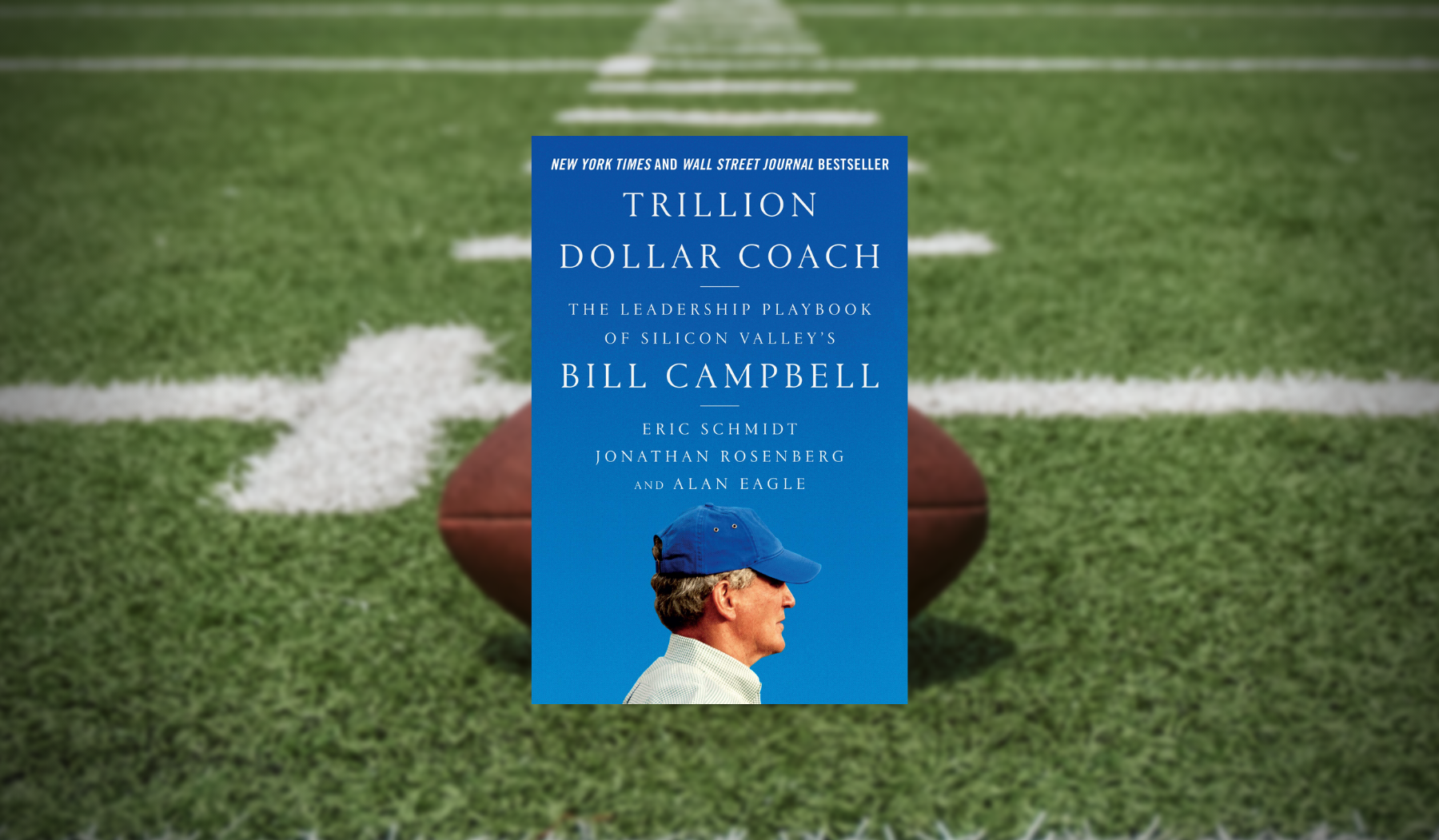 By Eric Schmidt, Jonathan Rosenberg, and Alan Eagle
In their book, Trillion Dollar Coach, Eric Schmidt, Jonathan Rosenberg, and Alan Eagle pay tribute to the late Bill Campbell, a legendary coach and business executive whose mentoring of some of the world's most successful entrepreneurs helped create well over a trillion dollars in market value. Drawing from interviews with more than 80 people who knew and loved Campbell, this essential guide explores his principles and illustrates them with stories from the people and companies he worked with. From fostering deep relationships with Silicon Valley visionaries such as Steve Jobs and Larry Page to inspiring courage and resolving simmering tensions that arise in fast-paced environments, Trillion Dollar Coach provides a blueprint for modern business leaders and managers. It is an invaluable resource for those who seek to create higher performing and faster moving cultures, teams, and companies.
The book is a great resource for digital product owners who want to become better leaders, build better teams, and create better products. It offers invaluable insights into the leadership philosophy of Bill Campbell, which can be applied to any team in any industry. With its practical advice and inspiring stories, it is the perfect tool for any digital product owner to become a better leader.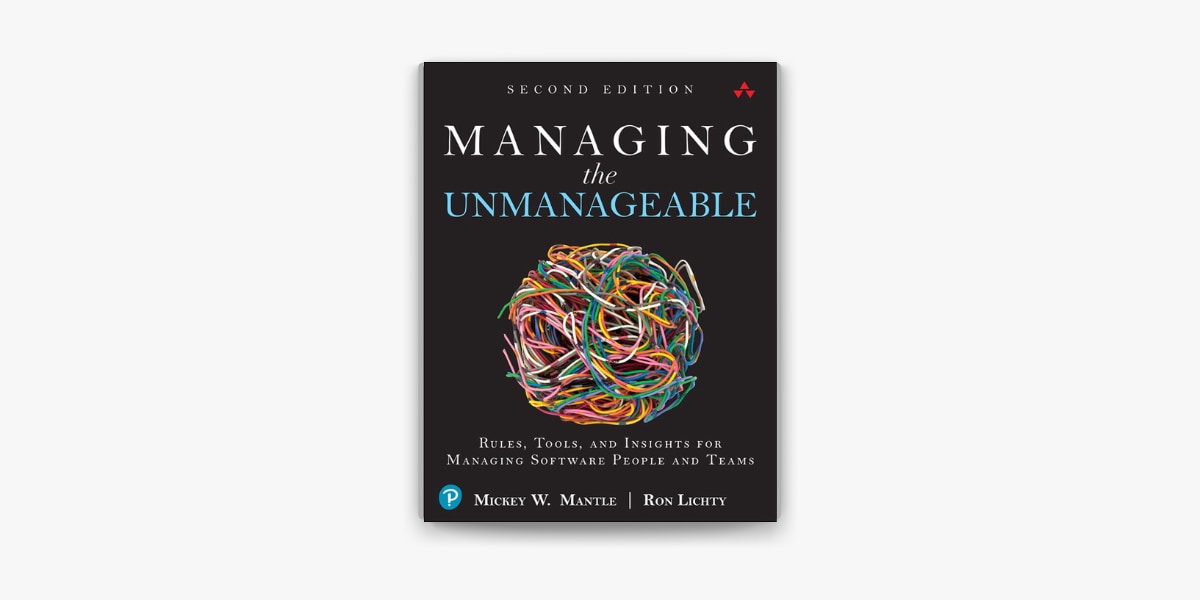 By Mickey W. Mantle and Ron Lichty
If you're a digital product leader, you know that managing software teams can be a daunting task. Thankfully, the book "Managing the Unmanageable" can help. This book is for anyone looking to effectively manage software developers and build successful teams in today's fast-paced digital landscape.
The authors, Mickey W. Mantle and Ron Lichty, draw from their extensive experience managing software teams to provide practical advice and tools for managing software people and teams. They emphasize the importance of creating a positive team culture, fostering collaboration among team members, and building trust between managers and developers. With real-world examples and actionable advice, "Managing the Unmanageable" is an essential guide for digital product leaders who want to build and lead successful software teams. Trust me, this book will change the way you think about managing software development teams and help you build high-performing teams that deliver top-quality products.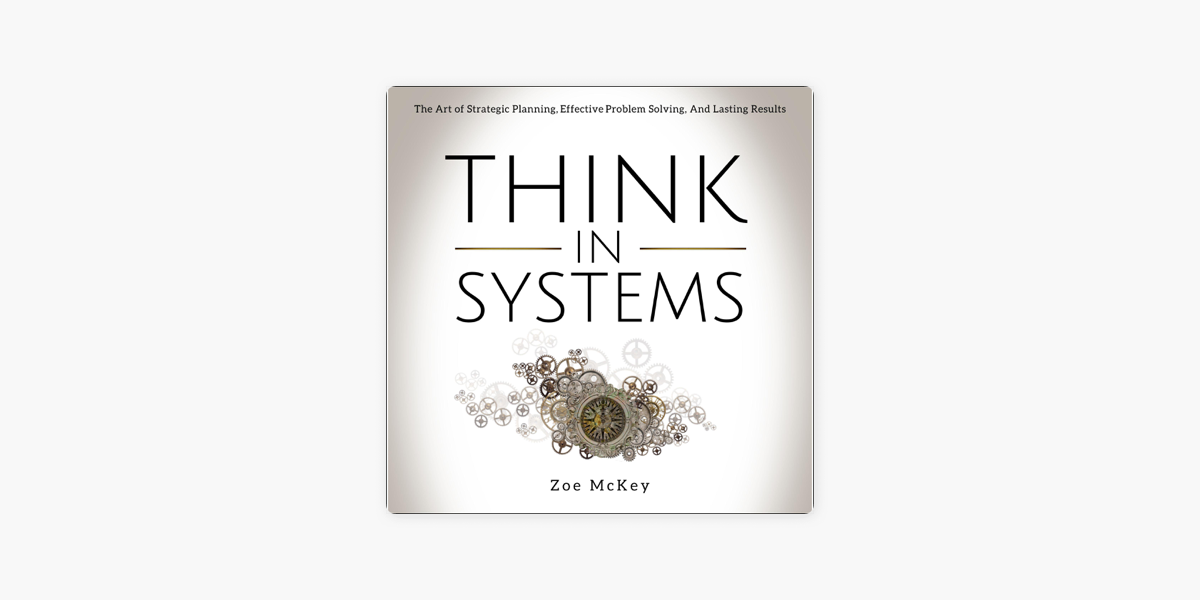 By Zoe McKey
"Think in Systems" is a vital resource for digital product leaders, offering a fresh perspective on problem-solving that moves beyond conventional, linear thinking. In the digital landscape, where change is constant and complexity is a given, the ability to understand and navigate interconnected systems is crucial. Leaders in this field must be able to see beyond isolated issues and understand how various elements of a product, user experience, or organizational structure interact with one another.
In the book, Zoe McKey provides the tools and insights necessary to apply systems thinking in real-world scenarios. This can lead to more efficient problem-solving, innovative product development, and effective strategies that take into account the broader ecosystem in which digital products operate. By adopting a systems thinking approach, digital product leaders can not only address immediate challenges but also anticipate future ones, leading to robust, resilient, and user-centric products that stand the test of time.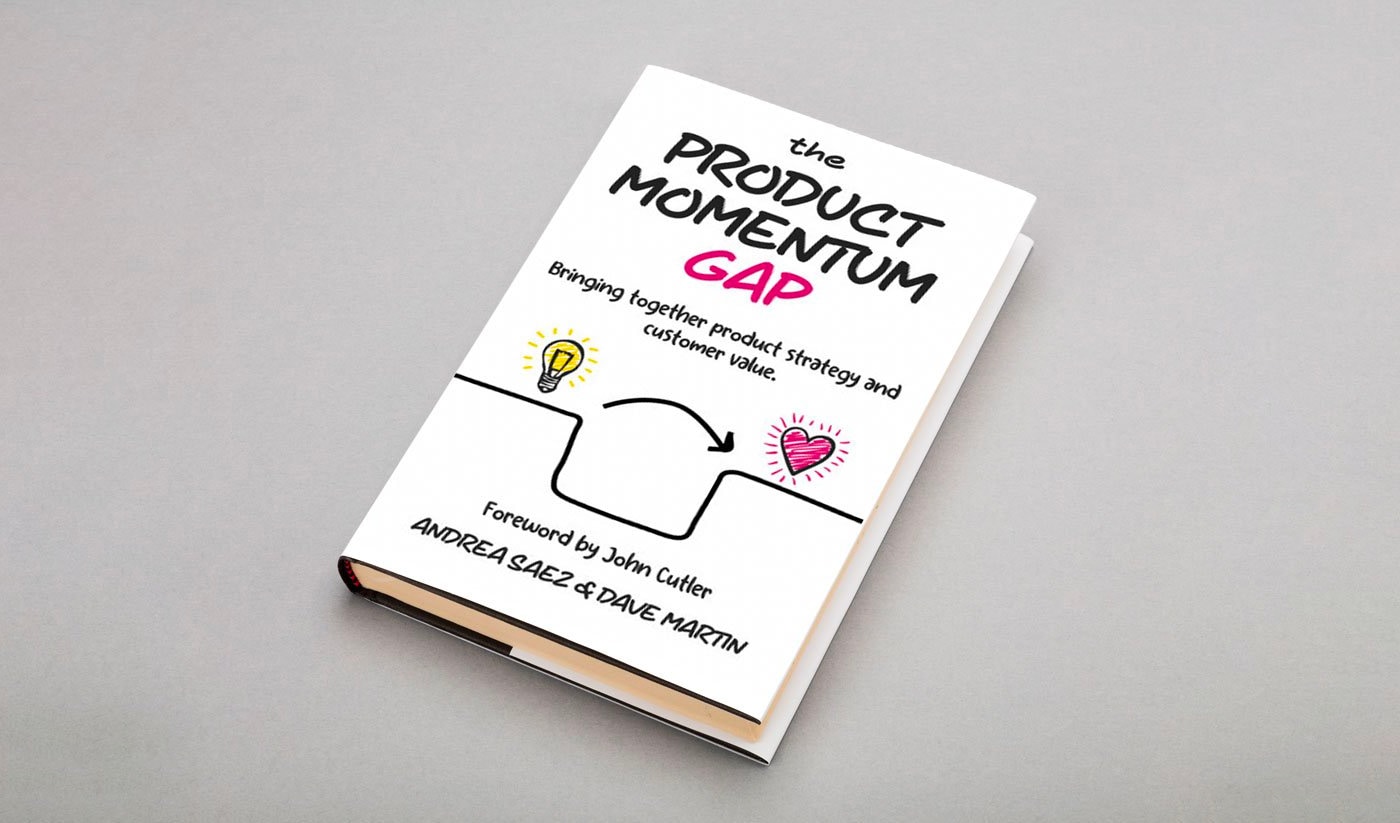 By Andrea Saez and Dave Martin
The Product Momentum Gap is a handbook for any digital product leader looking to unite their teams and drive growth. Authors Dave Martin and Andrea Saez provide a proven framework to align product, marketing, and sales around a shared vision of customer value.
At the core is their Value Creation Plan (VCP), a living document that outlines your product's value proposition and cross-functional goals. This relentless focus on genuine user needs will help you prioritize the features that truly move the needle. The book overflows with real-world examples demonstrating how leaders at Segment, Calendly, and more have used the VCP to achieve alignment. While rigorous, the model is presented through accessible writing and actionable tactics you can implement right away. For any leader struggling with misaligned teams and lackluster growth, The Product Momentum Gap is a book worth checking out.

Summary
No matter what type of business you're in, it is important for your team to consistently seek ways to improve your digital products. By reading any of the books on this list, you will gain insight into the different ways that you can acquire the best insights into how to make the best digital product that your customers will want to use.
You will also learn how to be more effective in your role as a product leader. You can then take those new skills and apply them to all the other aspects of your business. By doing this, you will set yourself up to be successful in your business and deliver great products to your customers.
The best way to make the most of this opportunity is to start by picking one book. Once you have read it and fully understand what it has to offer, you can use it as a guidepost to finding books that could be helpful to you and your team.